This post was inspired by the wonderful BooksandLala. She posted a video where she looked back at a book haul she made in 2015 to see what she had or hadn't read. It's a brilliant video so make sure to check it out!
Since my blog is now 1 year old, I thought it'd be interesting to look back at my first ever book haul (on the blog) and see what books I've actually read.
Spoiler Alert: It's not pretty. 

Covers = Goodreads

Illuminae by Amie Kaufman & Jay Kristoff – Obviously I read this because it's the reason this blog exists. I'm sure I don't need to talk about how much I love this book.
The Sidekicks by Will Kostakis – I LOVE THIS BOOK SO MUCH. It's such a great Australian contemporary that focuses on friendship and grief. If you love Adam Silvera then I'm almost certain you'll love Will Kostakis.
Yep, that's it. 🙈🙈🙈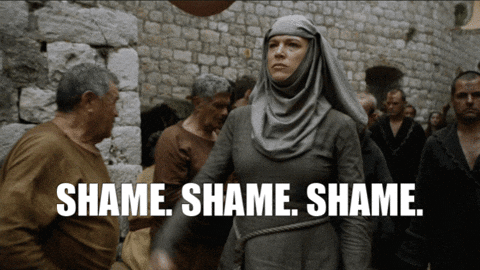 Rebel of the Sands by Alwyn Hamilton – I was really excited about this book and I started reading it and was enjoying it. Then I read some posts/reviews that it actually appropriated Middle Eastern culture a lot so I've been hesitant to finish it ever since.
The Rule of Thoughts by James Dashner – I haven't read this because it's the 2nd book in the series and I haven't even read the first one. Oops.
The Elfstones of Shannara by Terry Brooks – I bought this at Target when I was obsessed with the MTV adaptation. I didn't realise it was the 2nd book in the series and I haven't read the first so that's why this one hasn't been read either.
Firstlife by Gena Showalter – I haven't read this because I just haven't gotten around to it? I don't know. My thing is buying books and not reading them, okay. It's my Brand™.
My Sister Rosa by Justine Larbalestier – This is the one I'm most mad at myself about not reading. It has literally EVERYTHING that I love. It's a YA thriller about a boy who believes his young sister is a sociopath. WHY HAVEN'T I READ THIS YET.
Passenger by Alexandra Bracken – Another one I'm really ashamed about not having read. Honestly, the size keeps putting me off. It's so stupid though because when I heard about this book I was SO excited and was counting down until it's release. Now it's been a year and I still haven't read it????
The Iron Trial by Holly Black & Cassandra Clare – I bought this because it was really cheap. I haven't read it because ??? I don't even know. Maybe it's because I'm not Cassandra Clare's biggest fan. I like Middle Grade though so I want to get to it eventually.
Lady Helen and the Dark Days Club by Alison Goodman – I'm not normally into historicals, but this really caught my eye for some reason which could have been because the US cover is STUNNING. I still really want to read this one! Who knows when though.
Zeroes by Scott Westerfeld, Margo Langan & Deborah Biancotti – Not sure why I haven't read this because People with Powers is one of my favourite tropes. Hopefully I'll get to it soon??????
As you can see I clearly have a problem when it comes to not reading the books I buy. Do you have a similiar problem? Or are you a lot better than me.
If you've read any of these or if they're on your TBR I'd love to hear your thoughts.
I hope you're all having a fantastic day!