A huge thank you to the amazing girls Nish & Ngoc over @ Nish & Ngoc's Book Nook for nominating me for this award 💛 they're literally two of the loveliest girls ever so make sure to go give their blog a follow if you haven't already!
What is the Sunshine Blogger Award?

The Sunshine Blogger Award is given to those who are creative, positive and inspiring while spreading sunshine to the blogging community.

The Rules

Thank the blogger who nominated you and link back to their blog.
Answer the 11 questions the blogger asked you.
Nominate 11 new blogs to receive the award and write them 11 new questions.
List the rules and display the Sunshine Blogger Award in your post/or on your blog.
How do you like to organise your bookshelf?
Since I moved to Perth my bookshelves are kind of non existent, sadly, as all my books are back home. I currently have one mini bookshelf in my room and today I decided to try and organise it by colour? I normally have my shelves in alphabetical order, but I was procrastinating an assessment so 🤷🏻‍♀️ I'm not sure how it looks, but I tried 😂
The books I couldn't fit in are messily stacked on top of the bookshelf lmao
What was the last book you added to your TBR?
Docile by K. M. Szpara

There is no consent under capitalism.

Docile is a science fiction parable about love and sex, wealth and debt, abuse and power, a challenging tour de force that at turns seduces and startles.

To be a Docile is to be kept, body and soul, for the uses of the owner of your contract. To be a Docile is to forget, to disappear, to hide inside your body from the horrors of your service. To be a Docile is to sell yourself to pay your parents' debts and buy your children's future.

Elisha Wilder's family has been ruined by debt, handed down to them from previous generations. His mother never recovered from the Dociline she took during her term as a Docile, so when Elisha decides to try and erase the family's debt himself, he swears he will never take the drug that took his mother from him. Too bad his contract has been purchased by Alexander Bishop III, whose ultra-rich family is the brains (and money) behind Dociline and the entire Office of Debt Resolution. When Elisha refuses Dociline, Alex refuses to believe that his family's crowning achievement could have any negative side effects—and is determined to turn Elisha into the perfect Docile without it.
I found out about this book from Laura @ thebookcorps. She mentioned it in a recent tag post and I was so intrigued I had to add it to my TBR. It comes out next year and it's definitely high up on my radar.
What's your favourite ice-cream flavour?
Okay confession time: I'm not a huge sweet food person? So I can't like get SUPER specific with this, but I really love peanut butter (bonus points if it's Reeses), choc mint and cookies & cream!
Do you prefer first or third person?
I don't think I have a preference? I really love present tense though which I've found out is pretty unpopular in the book community 😂.
What was your last 5-star read?
Wilder Girls by Rory Power || I LOVED this so much. It was so much darker than I was expecting? It read like a horror book and I was totally caught off guard, but in the BEST way. I loved the writing style so much too.
What is your least favourite book trope?
Besides the standard answers of instalove and love triangles one trope I really despise is when mental illness is magically cured by romance.
Fortunately, I haven't really seen this much anymore? In general I hate when mental health is used as a plot device or demonised. It's why I hate One of Us is Lying so much.
Do you prefer physical books, e-books or audiobooks?
Don't get me wrong nothing is prettier than a physical book, but I prefer reading ebooks because of the convenience especially since I don't have many of my physical books anymore. For some reason I can get through ebooks quicker than physical books. I can read when I'm travelling and I prefer reading at night and it's must easier to do that on my phone. Being able to borrow ebooks from the library too is so good. I'd never read an audibook until I read the one for Gemina and that definitely warmed me up to them a little. I really love full cast audiobooks like the ones for Sadie and Daisy Jones and the Six. I have an on/off Scribd subscription so that definitely helped me with listening to audiobooks more.
What's a genre you consider outside of your comfort zone?
Historical, Romance and maybe even Fantasy? I'm okay with light super lowkey fantasy but anything more than that? Your girl wants to RUN AND HIDE.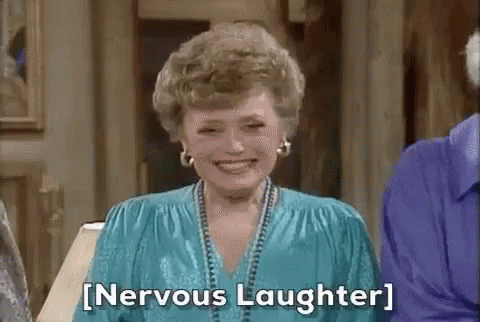 There's definitely been exceptions to these though. Some of my favourites from the categories I mentioned:
The Book Thief || Red, White & Royal Blue || Six of Crows
Are you a dog or a cat person?
I love cats, but I'm 100% more a dog person. I love dogs so much. I love how they love you unconditionally. I love how they are literally the purest, most loyal creatures on this earth who we DO NOT deserve. I totally understand cats can be like this too, but I just am more drawn to towards dogs. I miss my doggos from back home so much. I'm so sad I had to leave them. I love my aunts puppers so much though. They're so cute 😭🥰
Where is your fave place to read?
Probably the most boring answer, but just in my bed 😂
How does your star rating system work (if you use one?)
Okay, literally this is something I think about ALL THE TIME because my ratings kind of make no sense? I only do whole ratings (so not like 3.5, 4.76 etc.) but like a 4 star rating can mean different things to me? Like, in my head I have high 4 stars and low 4 stars? I don't even know. That's just how my brain does things.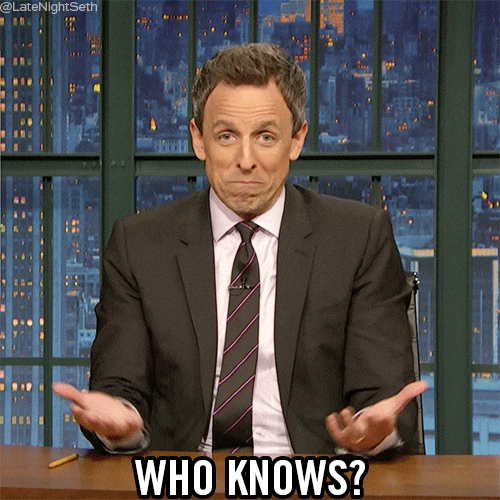 Thanks again to Nish & Ngoc for tagging me 💖 I'm not tagging anyone because I've been away for so long it feels a little weird, I'm not sure who does or doesn't do tags anymore 🙈 and I know lots of people have done this already, but if you'd like to do it let me know and I'll think of some questions!
Would love to hear your thoughts or own answers to these questions!
I hope you're all having a fantastic day!
Find me: Twitter – Goodreads – society6 – RedBubble
Support Me: Kofi – Book Depistory affiliate link