I wasn't tagged to do this, but as soon as I saw this video on The YA Room's channel I knew I immediately had to do it. Plus what a perfect Halloween season post! And a great excuse to talk about BFU and post GIFs. The BuzzFeed Unsolved Book Tag was created by Sarah @ The YA Room. You can watch her video below. ⬇⬇⬇
SHANIAC: A book you don't think is deserving of its hype.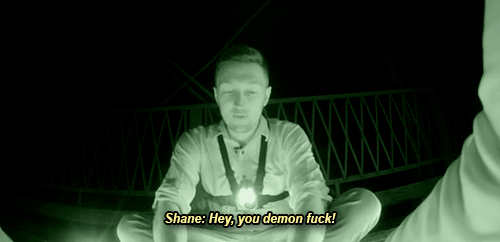 One of Us is Lying by Karen M. McManus – If you've been around a while you know I despise this book. The fact that it made the Bestseller list???? WTF???? I scroll through Goodreads and just see 4/5 star ratings continuously and I'm like WHYYYYY. This book portrayed mental illness in the worst kind of way, using it for plot twists and shock value (along with sexuality). I'm so not here for it. Whilst you're here you can read my review where I address some of the issues and I also suggest you have a look at the 1 and 2 star reviews on Goodreads.  Seriously. Please.
BOOGARA: A book that chilled you to the core.
Daughters Unto Devils by Amy Lukavics // Perfect Days by Raphael Montes // The Collector by John Fowles
It takes a lot to creep me out. I feel as though I'm desensitised to a lot of things. These three books really got to me though. Daughters Unto Devils really played on my fear of isolation in empty spaces, the atmosphere was honestly chilling. Perfect Days and The Collector follow a similar premise where a girl is abducted by a man whose been stalking her. Perfect Days has a lot of violence described in page and there's a scene in this book that made me cry and feel sick. I honestly think about it all the time and the ending is so fucked up. The Collector is a lot more subtle with its violence, but I learnt that actual murderers had this book as their favourite or were inspired by it to commit their crimes and that (along with being in the victims head towards the end of the book) just made me feel so heartbroken and sad. Major trigger warnings for all these books for pretty much everything you can think of.
SHITFISH: A book you're not sure where you stand on.
My Best Friend's Exorcism by Grady Hendrix – I read this recently and I honestly just have no idea where I stand???? On one hand I absolutely love the concept and all the 80s aesthetics. As I was reading I could literally see this being adapted to screen as some cliche, 80s horror (which I LOVE). However, there was just some parts there were so ??? idek ??? The way the teenage girl characters were written was so off and was like that whole thing where adult men think they know how teen girls are but they really have no idea ???? idk idk
HEY THERE DEMONS, IT'S ME, YA BOI: A book that kept you up at night.
Dangerous Girls by Abigail Haas – I read a chapter of this at like 3am because insomnia and the next thing I knew it was daylight and I'd read the entire book because I literally couldn't stop. Even though I called the plot twist I was literally on edge the entire time and wanting to know what was going to happen.
(WHEEZE): A book that made you laugh out loud.
The Hidden Oracle by Rick Riordan – Okay, this was actually really hard??? because I don't really read books with a ton of comedic moments apparently – it's more sparse moments of humour to break tension. I decided to go with this one though because Apollo as a character throughout the whole PJO universe is hilarious but especially in this first book.
MOTHMAN: A hyped fave.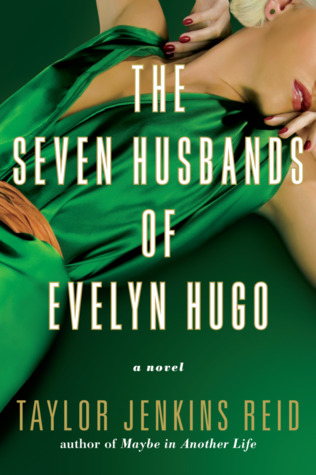 The Seven Husbands of Evelyn Hugo by Taylor Jenkins Reid – I read this during a slump-ish reading period earlier this year and it was the first time in a long time that I didn't want to put a book down. The characters and story are absolutely amazing. It'll break your heart though, fyi.
HOLY WATER: A book you'd protect with your life.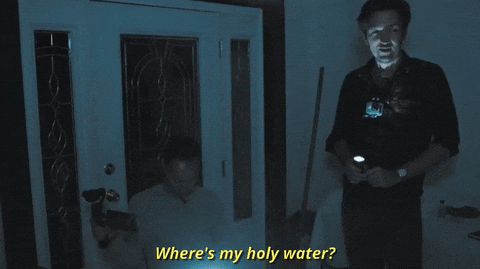 Illuminae by Amie Kaufman & Jay Kristoff – This book is the reason why I started reading again and why I joined/discovered the book community so it's one that I hold so close to my heart. It means so, so much to me.
DEMONS: A book you're too scared to read.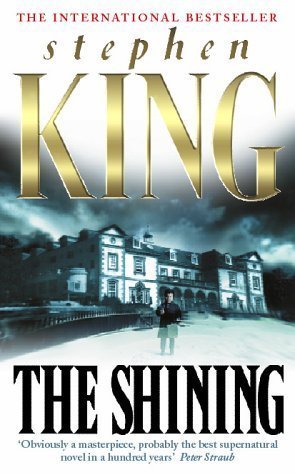 The Shining by Stephen King – Okay so I don't want to read this because I'm scared it's going to scare me … I'm scared it's going to NOT SCARE ME and that I'm going to find it boring. Also it's huge. Backstory Time: When I was little I was so terrified by the movie that every time my parents watched it I would CRY until they turned it off. My mum is a huge King fan and I didn't care about any of the other movies, just this one. Even if I was in a different room of the house and could hear it I would make my parents turn it off lmao. I lovelovelove the fear I have associated with this book and I'm so scared it'll be ruined if I read it???
BUT FOR NOW, THIS MYSTERY WILL REMAIN… UNSOLVED: A book you needed more from
/ didn't want to end
.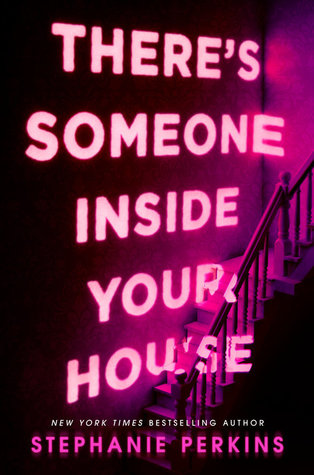 There's Someone Inside Your House by Stephanie Perkins – I was so excited for this book maybe to the point where I over hyped myself for it. I added it to my TBR when it didn't even have a title. There was a point where I thought it was never happening and got upset because it had all my horror aesthetics. When I read it though I was so disappointed. The horror themes where basically just an afterthought to some really bad romance. I'm still sad about it.
BUZZFEED UNSOLVED POSTMORTEM: A book you still have questions about.
Night Film by Marisha Pessl – This is one of my favourite books of all time and I love an open ending, but I HAVE SO MANY QUESTIONS MARISHA???? There's so much I want to know about Cordova's films and what was happening and even though I loved the ending I just ???? WHAT ???? I also wanna know how everyone is doing after these events like Scott, Nora and Hopper are one of my favourite friendship groups ever.
HOT DAGA: A trashy fave.
(Side note: Ryan's reactions to the Hot Daga is my favourite thing ever. I love that he keeps pretending to hate it when we all saw that clip of him laughing. We know he loves it.)
The Raven Cycle series by Maggie Stiefvater – Okay, I know this series has a lot of issues (and so does Maggie) but I'm so trash for it like fuck me up I am so weak for all these characters. I love everyone and everything so so so much.
BONUS QUESTIONS:
These aren't part of the tag Sarah created, but I decided to add them in because I wanted to 😂 feel free to include them if you want to do the tag!!
HOLLY HORSLEY: A favourite crime/thriller book.
Sadie by Courtney Summers // Beautiful Malice by Rebecca James
Sadie is a new favourite and Beautiful Malice is a book I've loved for years. They're both dark YA contemporary-ish thrillers that focus on female characters. I absolutely loved the podcast format of Sadie and I found myself forgetting that it wasn't real. Beautiful Malice is all about toxic friendship and it's seriously devastating. Major trigger warnings for both these books as they deal with dark topics like child abuse/sexual abuse.
RICKY GOLDSWORTH: A character you love with your entire being but they could potentially want to kill you.
Holland Vosijk from the Shades of Magic series by V.E. Schwab // Luke Castellan from the Percy Jackson and the Olympians series by Rick Riordan
My favourite type of characters are ones that all I want to do is hug and love but they'd fight me the whole way. I love morally grey characters and anti-heroes and Holland and Luke are two of my all time favourites. I'm legit getting so emotional just thinking about both of them 😭😭😭
THE GHOUL BOYS: Your favourite BuzzFeed Unsolved episode.
It is really hard to choose my favourite BFU episode but Goatman's Bridge is definitely one I love with my entire being. There is some big Demon!Shane energy in this episode. The way he constantly wants to legit fight the Goatman kills me. Ryan's reaction to Shane's hostility is hilarious. If you've never watched BFU I think this is a great place to start because it really highlights Ryan and Shane's personalities and how well they work together.
Do you watch BuzzFeed Unsolved? If you do, let me know so we can yell about it together in the comments.
I'd love to hear your thoughts on anything I mentioned! I also maybe have some more BuzzFeed Unsolved inspired posts coming up so stay tuned 👀
I hope you're all having a fantastic day.
Find me: Twitter – Goodreads – society6 – RedBubble
Support Me: Kofi – Book Depistory affiliate link