[insert generic line about how you can't believe whatever month it is is over here no but seriously HOW IS IT AUGUST]
FIRSTLY I JUST WANNA THANK YOU ALL SO MUCH FOR 800+ FOLLOWERS !!!!! I am not worthy 😭😭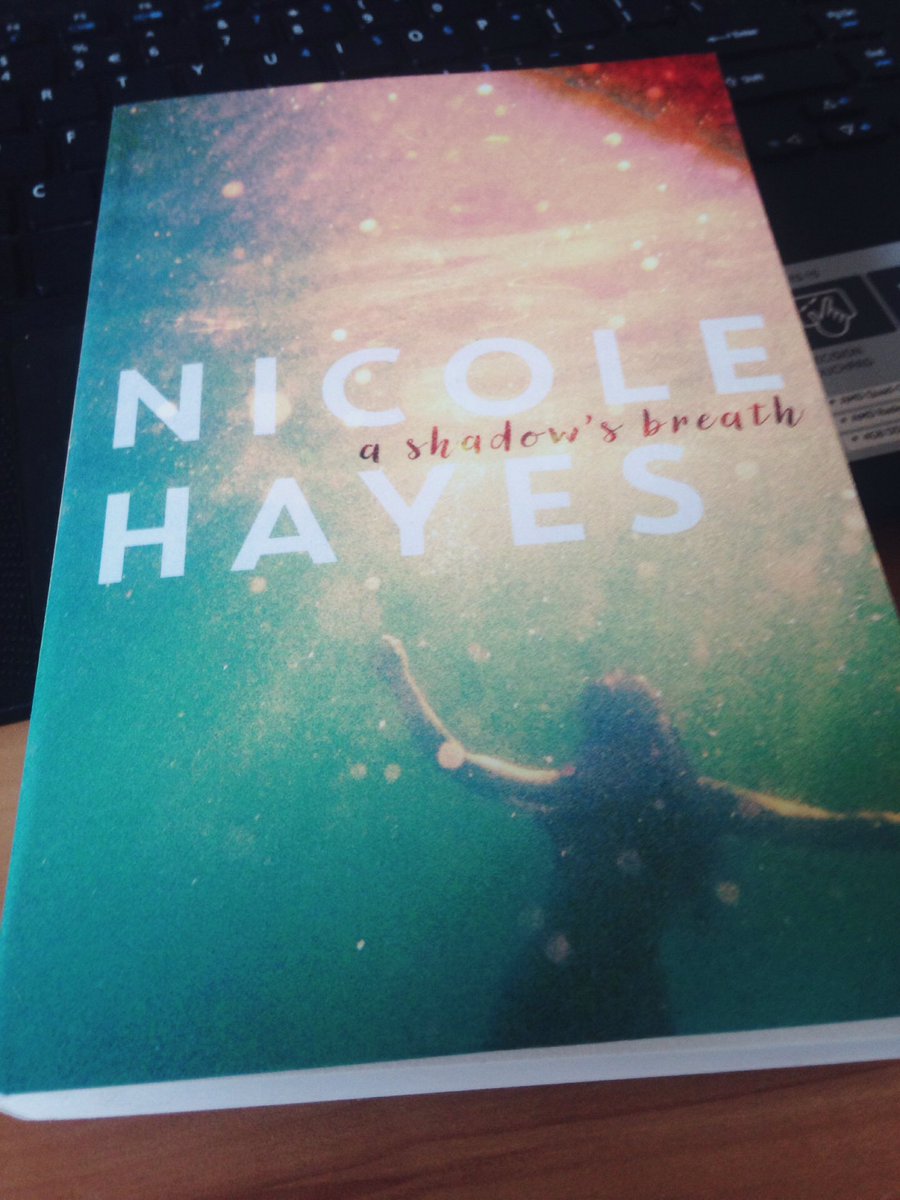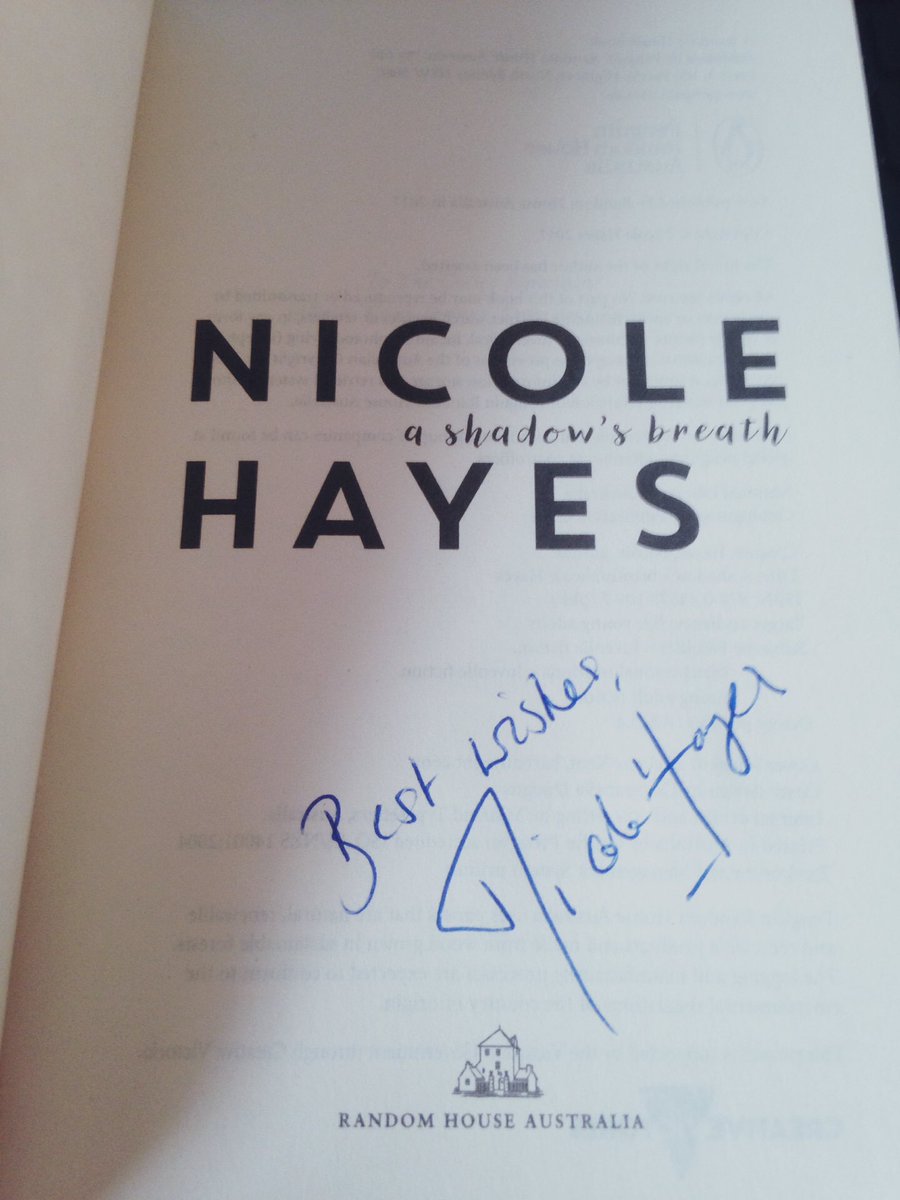 Having no income the only way I can acquire books at the moment is from giveaways or publishers and I was lucky enough to win a signed copy of A Shadow's Breath by Nicole Hayes. It's a #LoveOzYA that sounds like a contemporary with a bit of a thriller twist. I had a mixed relationship with Nicole Hayes other book The Whole of My World, but I've heard good things about this one and I'm really excited to read it!
Y'all this month was a Wild reading month for me. I completed Booktube-A-Thon and the Summer Biannual Bibliothon. I read 13 books and 7 graphic novels. I was on a huge thriller kick this month so I did ignore a lot of series I should be finishing, but it's not like these books weren't ones I wanted to read so !!!
This month I'm going to be participating in EVEN MORE readathons (#TomeTopple, #TheReadingQuest, #MakeMeRead and #ARCAugust) but I'll be reading bigger books so I think this more than 10 books a month streak is gonna end, haha.
The Gentleman's Guide to Vice and Virtue || ★★★★ || I ADORED THIS! I was so attached to the characters especially Felicity. Such a fun adventure that I felt like I was taking part in. I rarely get invested in ships anymore but Monty and Percy were everything!!!! [Trigger Warnings: parental abuse, racism, homophobia, suicidal thoughts, alcohol abuse]
Not Your Sidekick by C.B. Lee || ★★★★ || This reminded me of Sky High and I'm here for it??? I adored Jess and Abby so much. It was great having a FUN superhero story. So much inclusiveness. The only thing is that I STRUGGLED majorly with how long the chapters were.
Final Girls by Riley Sager || ★★★ || I was pretty disappointed with this. I LOVE the Final Girl trope, but this was so un-suspenseful. I expected a lot more considering it was blurbed by Stephen King. [Trigger warnings: poor mental illness rep, sexual abuse, anorexia, drug & alcohol use, violence]
The Merciless III by Danielle Vega || ★★★★ || I am TRASH for this series and it definitely isn't perfect, but I honestly don't care??? Even though this is probably my least favourite in the series I always have so much fun when I read these books and Danielle Vega does gore really well for YA. [Trigger warnings: horror themes, violence – torture, gore, religion, death]
Dangerous Girls by Abigail Haas || ★★★★★ || THE YA THRILLER I DESERVE!!! Even though I predicted the "twist" right away it didn't ruin my reading experience at all. This was still a head trip and I felt quiet anxious at times. I need more YA thrillers like this. [Trigger warnings: death]
With Malice by Eileen Cook || ★ || I'm sure you know by now how much I HATED this book. So. [Trigger warnings: racism, ableism, misogyny, suicide mentions]
All The Rage by Courtney Summers || ★★★★★ || This was fucking devastating? It hurt my entire being, but it's a conversation that needs to be had. It really shows just how hard it is for rape victims. We tell people to come forward, but then they get treated like this and it's unbelievable.  [Trigger warnings: rape, sexual assualt, non-consensual behaviours, drug & alcohol use]
Dangerus Boys by Abigal Haas || ★★★★ || After loving Dangerous Girls so much I wanted to read this, but it definitely didn't live up. The love triangle was annoying as hell even if it was "twisted". Honestly only reason I could put up with the love interests was because I was picturing them as Dom Sherwood and Austin Butler lmaoooo [Trigger warnings: sexual assualt (on page), graphic animal death, violence, depression, suicide mentions]
Exit, Pursued By A Bear by E.K. Johnston || ★★★★ || A complete 360 to All the Rage but equally as important. I wish all rape victims could receive the support Hermione received. I also appreciated how E.K. Johnston portrayed that there's no right or wrong to be a "victim". There was a scene where a queer character comes out that I think could have been handled A LOT better though. [Trigger warnings: rape, abortion]
Harry Potter and the Philosopher's Stone || ★★★★★ || I reread this for the readathons I was participating in and it was honestly the best decision I've made. I totally forgot how magical an experience this was. It's been like probably over 5 years since I've reread this book and it brought back all the memories. Will definitely be continuing to reread the series.
Waking Gods by Sylvain Neuvel || ★★★★★ || I wasn't sure I was going to enjoy this as much as Sleeping Giants at first, but then it went to 100 real quick. Something that happened in this DEVASTATED me. AND WHAT THE HECK WAS THAT ENDING.
The Special Ones by Em Bailey || ★★★★ || I FINALLY read this book and I wish I had have a lot sooner. I didn't love it as much as I loved Shift but it was still so good. The cult dynamic was so interesting and being inside the cult leader's head was soooooooo creepy. The ending was realistic too which made me happy. If you liked Stolen then I think you'll like this!! [Trigger warnings: abuse]
Binti by Nnedi Okorapor || ★★★★ || To be honest a lot of this novella went over my head BUT I appreciated it so much??? The fact that SO MUCH went into such a short book was AMAZING. It was so unique.
Giant Days Vol, 4-6 by John Allison (writer) and Max Sarin (art) || ★★★★★ || I adore this series to pieces. It is so much fun. I can't stop laughing when I read them. If you're looking for contemporary comics then PLEASE READ THIS. There's such an amazing female friendships.
Spell on Wheels, Vol 1 by Kate Leth (writer) and Megan Levens (art) || ★★★★ || I'm always here for badass witch ladies!! This was really fun. I was hoping the queer rep was more prominent, but it was still awesome! I really hope there's another volume because I feel like so much more could be included.
Lumberjanes, Vol 7 by Shannon Watters (writer), Carey Pietsch and Amye Sotuyo (art) || ★★★★★ || This series is too pure for the world. It's 100% my happy place. Super inclusive and incredible female friendships. Zero unnecessary drama. I love it so much.
Saga Vol 5-6 by Brian K. Vaughan (writer) and Fiona Staples (art) || ★★★★★ || This series RUINS ME IN THE BEST WAY. It's so stressful and devastating at times, but then it's also absolutely hilarious and incredibly weird. Fiona Staples is honestly one of my favourite artists ever.
I want to apologise for being really bad at blog hopping and commenting this month!! My laptop died halfway through the month and I'm using a spare laptop of my parents so trying to set it up to how I need it took a huge chunk of my time. The CPU on my parent's laptop is TERRIBLE and everything is soooooo slow and lags majorly. My laptop was 7 years old with a broken fan and battery and it STILL run better than this laptop I'm using lmao. It's really hard trying to blog hop when my laptop freezes for five minutes every time I open a page.
Anyway, I think I posted more this month than I have all year because I was participating in the Summer Biannual Bibliothon's blogging challenges.
BIANNUAL BIBLIOTHON CHALLENGES: 
USEFUL POSTS:
TAGS & OTHER FUN THINGS: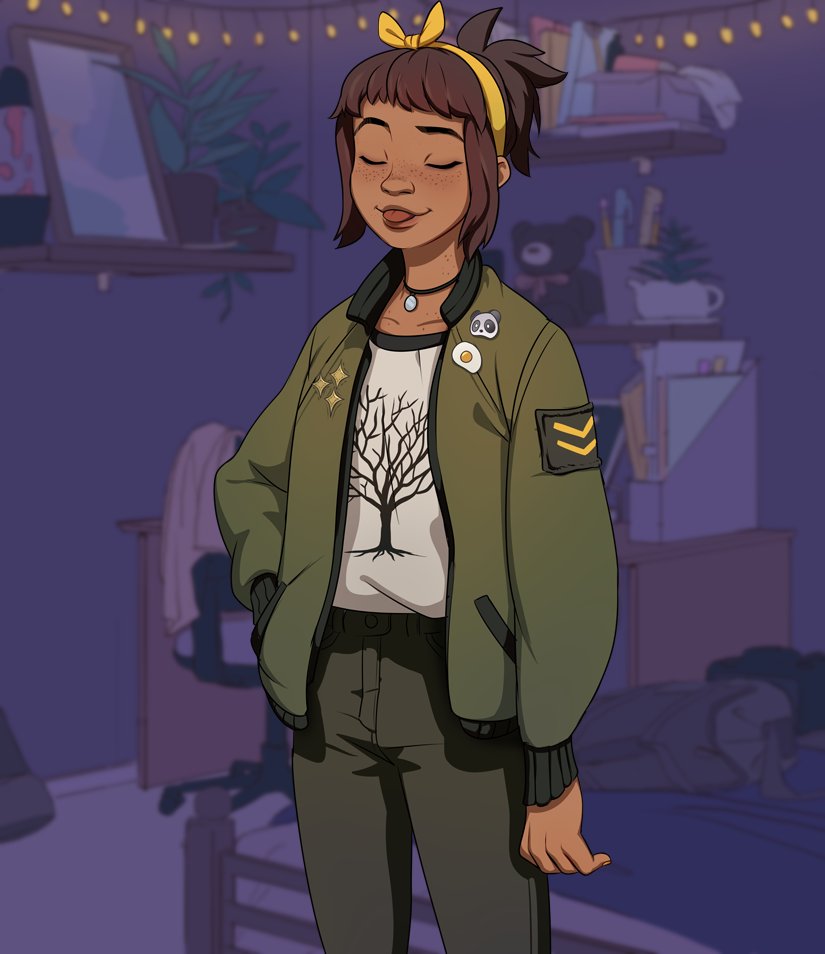 I'm truly surprised I got any reading done because Dream Daddy took over my life. When I first heard about this game I thought it was going to be really cringey and stupid, but I couldn't have been more wrong about anything in my life. IT WAS SO SWEET AND ENDEARING AND INCLUSIVE. I WANT AMANDA TO BE MY DAUGHTER FOR REAL. Now all I need is a Dream Mommy game!!!
With all the talk of Rick and Morty returning I decided to finish season 2 yesterday and catch up. When I first watched this show I really had no idea what to make of it. I really didn't think I was going to like it, but I couldn't stop watching. Anyway, season 2 made me kind of really fall in love with it? It's so weird. It's definitely not for everyone. There's a lot of crude humour and it can be slightly problematic at times. The season 2 final was so stressful though and idk how people waited 2 years for new episodes. I feel kinda lost now that I'm all caught up???
Here are my favourite songs from the month! Honestly though I mostly just listened to Waterparks. Their video for Gloom Boys is my favourite thing in the world and I've honestly watched it like 50 times.
Also, this month was pretty hard when the news of Chester Bennington's (from Linkin Park) suicide broke. Linkin Park were one of the first alternate bands I ever listened to before I even knew what that genre of music really was. Whilst I was only a casual listener I know how important Chester and LP was to so many people. Half my favourite bands wouldn't have even existed if it wasn't for LP. My heart goes out to Chester's family and friends and all the fans. I think we all need to remember that our favourite bands and celebrities are human 💕
Congrats if you made it through all of that! You win my unconditional love and support!
Would love to hear your thoughts on anything I mentioned in this post. What were some of your favourite reads of this month?
I hope you all had a fantastic July and have an even better August.

Find me: Twitter – Goodreads – society6 – RedBubble
Support Me: Kofi – Book Depistory affiliate link