Unfortunately, I missed Day 3 of the Bibliothon blogging challenges but I'm back today! In an appropriate follow up to my latest review today's challenge is to talk about books you've rated 3 Stars and Under. It's being hosted by burstingwithbooks so go check their blog out!!
3 Stars has always been a strange rating for me? Like 2 stars and 1 stars it's pretty much that I hated the book but 3 stars is like I didn't love it but I didn't hate it? It was just kinda okay, but then I like some 3 star reads more than others? Anyway here are some (not all!!) of my 3-1 stars reads! I feel like I shouldn't have to say it, but this is just my opinion and if you enjoyed these books then coolcoolcool.
DAY 4 PROGRESS 
BOOKS READ: 2
CHALLENGES COMPLETED:  2 (look I read Harry Potter and the Philosopher's Stone so I could have crossed off like all the challenges bUT I'M TRYING NOT TO DOUBLE UP)
PAGES READ: 369
I mean… it could be better, but 🤷🏻‍♀️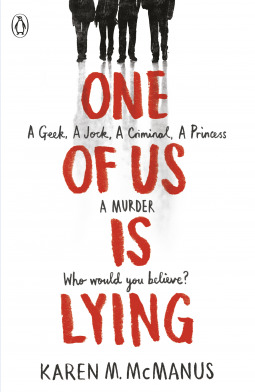 Stealing Snow by Danielle Paige [★] – This was just ….. so bad. THERE WAS A LOVE SQUARE. I can't. // REVIEW
With Malice by Eileen Cook [★] – I know I just did a review for this, but I need to mention it again because god this book was a trash fire of problems. // REVIEW
A Court of Thorns and Roses by Sarah J. Maas [★ ★] – I did enjoy some of the world building in this, but I just couldn't deal with the abuse dressed up as romance. // REVIEW
One of Us is Lying by Karen M. McManus [★★] – I did a review recently for this one too, but basically I didn't like the way it vilified mental illness. If that hadn't happened I think I would have given this 4 stars. // REVIEW
Gone Girl by Gillian Flynn [★★] – I know this is a lot of people's favourite thriller, but I hated it. The characters were unlikable (and not in a good way), I predicted the "twist" like nearly right away and the ending was the most stupid thing ever.
The Roanoke Girls by Amy Engel [★★] – I'm not up for sexual abuse being glorified so it's a huge no from me. I did appreciate the take on victimisation though, but that's it. // REVIEW
City of Bones by Cassandra Clare [★★★] – I honestly don't remember much about this? I just remember being pretty bored and not liking the characters.  I do want to give this series another go though, but it's not a high priority.
Harry Potter and the Cursed Child by John Tiffany & Jack Thorne [★★★] – The more I think about this book the more I dislike it. The queer baiting, the total destruction of the characters and world building??? I don't understand. // REVIEW (at the time of the review I rated this 4 stars)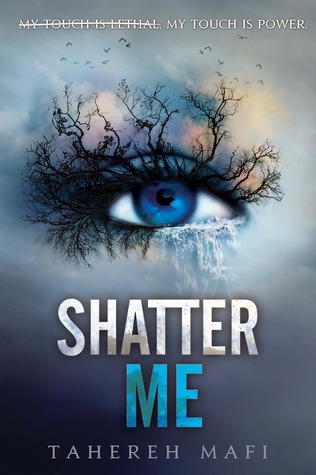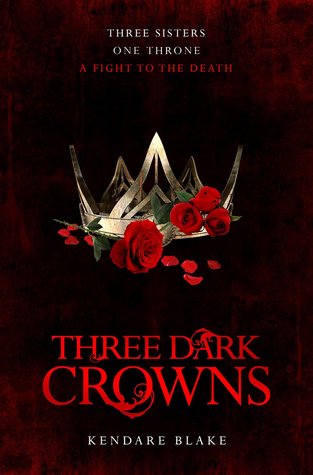 The Death Cure by James Dashner [★★★] – I LOVED the first two books in this series SO MUCH and then I read this and I can't even express how disappointed I was by it. The Thing that happened was SO UNNECESSARY AND I'LL BE BITTER FOR THE REST OF MY LIFE.
Shatter Me by Tahereh Mafi [★★★] – I honestly don't know whether I hated or loved the writing style in this. Tahereh seems wonderful so I'm sad that I didn't like this. Again, I just couldn't deal with the borderline abuse dressed up as romance storyline. I got strangely invested though? So I'm planning on continuing at some point.
Three Dark Crowns by Kendare Blake [★★★] – Kendare's Anna duology is one of my faves, but I was really disappointed with this one. I think it was a case of misleading marketing. I was expecting a fight to the death and that didn't happen, haha. There was so much happening, but nothing happening? I'm hyped for the next book though because of the ending. // REVIEW
Heartless by Marissa Meyer [★★★] – I was so excited for this because it was a story about the Queen of Hearts before she became the Queen of Hearts. It's something that's always interested me. I'm fascinated by how villains were before they became villains, but anyway. The reason I didn't like this is me a It's Me Not the Book situation because it was SO ROMANCE HEAVY. This was some of the worst insta love I've ever seen. I did like the ending though. // REVIEW

Have you read any of these? I'd love to hear your thoughts.
If you're participating in the Biannual Bibliothon how are you doing?
I hope you're all having a fantastic day!

Find me: Twitter – Goodreads – society6 – RedBubble
Support Me: Kofi – Book Depistory affiliate link