Genre: Young Adult, Thriller
Date Published: June 16th 2016
Publisher: HMH Books for Young Readers
Pages: 316
Buy: Amazon – Book Depository

It was the perfect trip…until it wasn't.

Eighteen-year-old Jill Charron wakes up in a hospital room, leg in a cast, stitches in her face and a big blank canvas where the last six weeks should be. She discovers she was involved in a fatal car accident while on a school trip in Italy. A trip she doesn't even remember taking. She was jetted home by her affluent father in order to receive quality care. Care that includes a lawyer. And a press team. Because maybe the accident…wasn't an accident.

As the accident makes national headlines, Jill finds herself at the center of a murder investigation. It doesn't help that the media is portraying her as a sociopath who killed her bubbly best friend, Simone, in a jealous rage. With the evidence mounting against her, there's only one thing Jill knows for sure: She would never hurt Simone. But what really happened? Questioning who she can trust and what she's capable of, Jill desperately tries to piece together the events of the past six weeks before she loses her thin hold on her once-perfect life.
Day 2 for the Biannual Bibliothon blogging challenges is to write a review! Since, apparently all I can write these days is rant-y reviews I figured why not do another 💁🏻. This challenged is being hosted by MissSassyKassie so go stop by her blog!
Trigger Warnings: ableism, racism, sexism – misogyny/slut shaming, suicide mentions
I want to preface this by saying that as you all know I rarely write reviews for books that aren't review copies. This book isn't a review copy, but I hated it so much I needed to vent on all my social media lmao. If you liked this book then it's not a personal attack on you, but I hope my review can bring some problems you may have missed to your attention. This is pretty much just going to be a copy of my Goodreads review because I'm lazy. I'm posting it here too though in case you don't have me on Goodreads (add me!!!) or in case you do, but missed it.
If I could sum this book up in a GIF it would be this one:
I've been on a thriller kick all month. After reading and absolutely loving Dangerous Girls by Abigail Haas I decided to pick this up because it had a lot of the same elements. A girl was in a different country and being accused of the murder of her best friend. However, this was a terrible terrible watered down version of Dangerous Girls and I regret wasting a day of my life reading it which also says a lot because I literally do nothing.
With Malice started out promising with its unreliable narrator and non-linear timeline, but the more it went on the worse it became. There were so many problematic elements in this book with the main ones being what I mentioned in my trigger warnings.
Here are some examples of why this book was an absolute trash fire:
The MC's dad called an Italian detective a "greasy foreigner" and all the Italian characters in general were nothing but harmful stereotypes.
An Indian doctor is called a "terrorist" by a character because he's strict.
I lost count how many times the word "slut" or "slutty" was used to describe female characters dress choices or sexual activity.
The MC sees a disabled girl's legs and says she feels "nauseated" and was glad when they were "covered" again.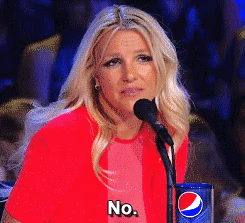 Aside from these serious issues the characters were just generally unlikable. Not in a enjoyable way either. They were just so flat and bland. I could care less what happened to Jill. With Dangerous Girls I was so invested that I was too scared to read the verdict, but with this book I honestly think I might have cheered if Jill was convicted just so I wouldn't have to see her again.
I guessed the ending from the first page pretty much (although, to be slightly fair it may have been because I'd just read Dangerous Girls), but I felt like I would have figured it out quickly enough regardless. Anyway, predictable or not IT MADE ZERO SENSE.
When I write a negative review I normally try and say SOMETHING positive about the book, but I can't think of a single good thing to say about this book. I hated it. I can not recommend to it anyone.
Have you read With Malice or is it on your TBR?
I'd love to hear your thoughts!
I hope you're all having a fantastic day.

Find me: Twitter – Goodreads – society6 – RedBubble
Support Me: Kofi – Book Depistory affiliate link