So, last week I celebrated my One Year Blogiversary 🎉🎉 I still can't believe it.
Thank you to ALL my followers, there's nearly 700 of you, which is all kinds of insane. I never expected this blog to go anywhere. I started it on a complete whim. I thought I'd stop posting in like a week. I had no idea that it was going to become one of the most important parts of my life.
I say this all the time, but I finally feel like I'm a part of something now I have this blog. I've met SO many incredible people who I feel so honoured to call friends. Thank you, thank you, thank you ♥♥♥
I wish I could be one of those people who posted some amazing, original content for it but alas I am not one of those people so I just decided to host a Q&A and here are my answers!!

Beth @ Reading Every Night asked: Since you started blogging what has been your favourite post?
I think it's probably my two comic posts!
It actually took me ages to put them together and I think it paid off. I was worried about whether they'd make sense, but then having people say they were helpful was such a cool feeling!
I also loved my review for Every Heart A Doorway by Seanan McGuire.
To be self-hosted and creating a ton of original content on a regular basis! On a jokier more shallow side of things though, I'd love to be one of those bloggers who publishers just automatically send ALL the books to, haha. Also, I feel like it's more YouTubers who are reps for subscription boxes but that would be pretty nice too haha.
Melissa @ Book Nerd Memo asked: What's one thing about blogging you wish was easier?
Being able to come up with original ideas! It's something I've struggled with for so long. I'm just not the type of person who can continuously create these amazing discussion posts. I'm slowly starting to accept that it's just not me and it's okay that I can't do that, but it's hard when I see so many wonderful posts out there by others. Also, replying to comments can be a struggle for me especially when I'm feeling really drained and anxious.
Ooh I think my favourite are handwritten ones. Either like the font in my header/featured images or grunge/brush ones.
Click the images to download.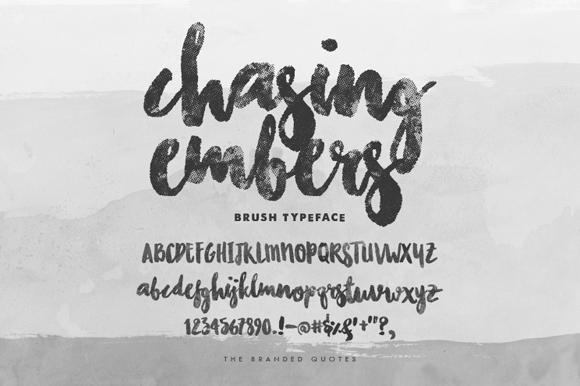 and these kinda weird arts-y display fonts:

Kourtni @ Kourtni Reads asked: If you could only read one book, which would it be?
So this is cheating, but there's actually NO WAY I can choose between Percy Jackson and Harry Potter. I just CAN'T. So it would either be The Titans Curse or The Prisoner of Azkaban.
Lindsey @ Lindsey Reads asked: Do you ever combine books and music? Like, when reading, do you think about songs that would fit the book or specific scene perfectly? And if so, do you have an example? Or the other way around, do you have a song that you wish could be an entire book?
Ahh, this is such a great question 😍😍 I'm constantly relating things to songs. One of my favourite things to do is make playlists for my favourite characters. I try to include mini playlists in my reviews (I have some for Three Dark Crowns, Every Heart A Doorway and Gemina) and I have some on my 8tracks too!
There's definitely a lot of songs I'd love to see as books too especially anything by Pierce The Veil (to be specific probably Props And Mayhem or anything from Selfish Machines) because their lyrics are so poetic. A lot of concept albums would make great books too. One of my favourites is Worse Than A Fairy Tale by this band Drop Dead, Gorgeous. It's really dark and is about a serial killer murdering people from this small town and it would make such an incredible horror/thriller book. Also! Mariana Trench's Ever After album which is pretty fairy tail-esque and like a mixture of Alice in Wonderland and The Wizard of Oz. It'd definitely make a cool book especially if the music videos are anything to go by!
If you could meet with one author, dead or alive, who would you pick and why?
Ahhh, it'd definitely be a tie between J.K. Rowling and R.L. Stine! Both had such a huge impact on my life in different ways. Harry Potter is basically the reason why I joined online communities and Goosebumps is why I love all things weird. I'm cheating, but I'd also love to go back in time and meet Charlotte Perkins and thank her for writing The Yellow Wallpaper. I saw an introduction from her where she said doctors actually told her the cure to her illness was to lock herself away and then when she told people about her book they wanted her committed. It would be so good to have a discussion with her. It can't have been easy to be a feminist in the 1800s and I have so much respect for all the women who were willing to risk their lives to stand up for our rights.
If you had the chance to read one book yet to be released what one would you pick?
THE LOVE INTEREST!!!!!! I am DYING for that book. Also, the 3rd and final book in the Illuminae series even though I'm NOT READY FOR IT TO END 😭😭😭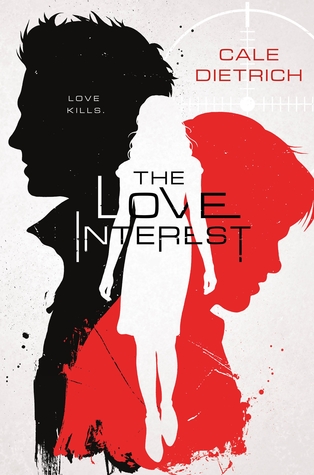 Jess @ Mud and Stars Book Blog asked: What is your favourite book in the thriller/horror genre, and which book has scared you the most?
Night Film scared me in the sense that it really made me question everything and at one stage I was even Googling Stanlias Cordova because I was convinced he was real. YOU scared me because it made me really think about how easy it is to discover everything about someone from their online presence especially because it wasn't done in a condescending "these kids and their damn selfies" way. Bird Box was scary because it was incredibly vivid and imagining yourself in the situation it's putting across is terrifying.  I'm still waiting for a book to REALLY TRULY scare me, tbh! I find it so hard to get scared by books. Some of my favourites though:
Oops. I gotta little carried away, but it's SO hard to choose.
Lindsey @ ParadisBooks asked: What book would you love to have a signed copy of?
I'm not actually too concerned about signed books? Is that weird? Haha! I'd love a signed copy of Harry Potter though! Or Percy Jackson and Goosebumps. That'd be suuuuuuuuper cool.
Melissa @ Book Nerd Memo asked: If it was possible which book world would you travel to and why?
I know I always answer this, but how can I not honestly? It'd be Harry Potter. Always. A part of me is actually so sad because I'll never get to experience it. There's just so many amazing places to explore. I'd also love to go to Camp Half Blood (even though I'd probably die).
Favorite comic book/graphic novel of all time?
This is so much harder than I thought!
I can't choose between these:
Runaways and Ms. Marvel are the first comics I ever read. Ms. Marvel is the reason why I even considered reading comics and whilst I was waiting for issue one I started Runaways.
Nimona because it had such an emotional impact on me. It's honestly one of the best graphic novels ever. I think about it ALL THE TIME. I need more so badly.
Also as a bonus:
If you could only read NOVELS or COMICS for the rest of your life, which would you choose?
DON'T DO THIS TO ME!?!!?!? THIS IS SO HARD! I feel like I have to choose Novels because Harry Potter and Percy Jackson, but comics/graphic novels are the reason why I'm not in a permanent slump. I love them so much and I can't imagine not reading them.
I wish there were Harry Potter graphic novels because then I could cheat since the PJO books have been turned into graphic novels 😂😂
Ngoc @ Happy Comes First asked: If you could experience any book/series again for the first time, what book/series would it be & why?
I keep mentioning this, but it'd definitely be Harry Potter or Percy Jackson. I'm especially curious about Harry Potter. I'd love to know if any of my thoughts or feelings about certain characters or pairings have changed.
Thank you so much for all your questions! I'll be answering the more personal ones in Part 2!
I'd love to hear any of your thoughts on any of the things I mentioned.
I hope you're all having a fantastic day.