Genre: Young Adult, Sci-Fi
Date Published: October 18 2016
Publisher: Allen and Unwin
Pages: 672
Buy: Amazon – Book Depository
Australia: Angus & Robertson – Booktopia – Allen and Unwin
Follow Amie Kaufman on Twitter – Follow Jay Kristoff on Twitter

The saga that began with breakout bestseller Illuminae continues aboard Jump Station Heimdall, where two new characters will confront the next wave of BeiTech's assault. Hanna is the station commander's pampered daughter, Nik the reluctant member of a notorious crime family. But while the pair are struggling with the realities of life aboard the galaxy's most boring space station, little do they know that Kady Grant and the Hypatia are headed right toward Heimdall, carrying news of the Kerenza invasion.

When an elite BeiTech strike team invades the station, Hanna and Nik are thrown together to defend their home. But alien predators are picking off the station crew one by one, and a malfunction in the station's wormhole means the space-time continuum might be ripped in two before dinner. Soon, Hanna and Nik aren't just fighting for their own survival; the fate of everyone on the Hypatia—and possibly the known universe—is in their hands.

But relax. They've totally got this. They hope.

Told through a compelling dossier of emails, IMs, classified files, transcripts and schematics, Gemina raises the stakes of the Illuminae Files, hurling readers into an enthralling new story that will leave them breathless.
I have no idea how to review this book because I'm absolutely ruined. I listened to the audiobook while making playlists and reading everyone else's reviews. If you've been following me for a while you'll know how important Illuminae is too me. I talk about it every chance I get. It's also a huge part of the reason as to why this blog even exists. So, I was extremely excited, but nervous for Gemina. Fortunately, it lived up to every single one of my expectations. Now you'll have to deal with me talking about BOTH books every chance I get.
For proof that this review took me 3 weeks to write see this tweet:
and these GIFs that sum up my reading experience: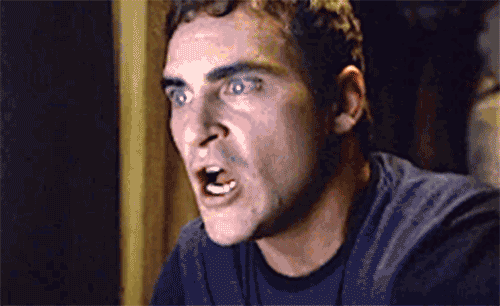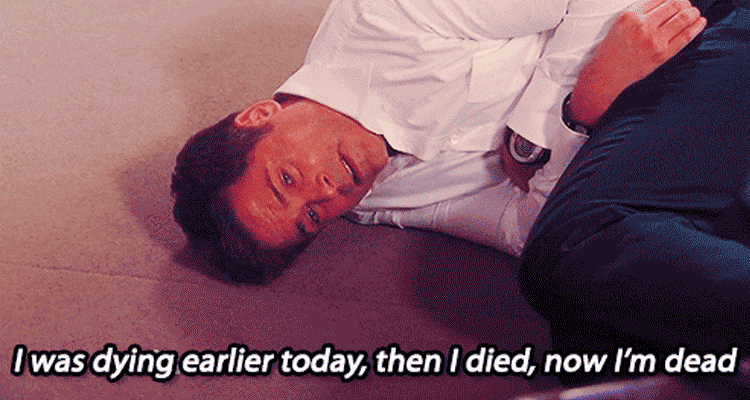 Gemina picks up right where Illuminae left off. We jump right back into the action with a new set of characters. This time we're following Hanna and Nik, who are currently stationed on  Heimdall. Hannah is the commander's daughter and Nik is part of a criminal organisation, however we learn that neither of them live up to their stereotypes. During a Terra Day celebration Heimdall is invaved by BeiTech. That's not their only problem though as an alien species is on the lose. There's also a pop song that won't stop playing… 
I loved Cady and Ezra so much I was worried that Hanna and Nik wouln't live up to them. I ended up falling in love with both of them just as much. There are similarities between the two, but in my opinion, there's enough differences so they're not carbon copies. They both grow and we realise there is so much more to them than meets the eye.
I kind of fell in love with Nik … and by kind of I mean he's potentially the love of my life.  Nik definitely isn't perfect and he does some things like flirt with Hannah when she's not interested, which is normally such a turn off for me but there was just something about his personality that kept drawing me in. Like in Illuminae the character development is absolutely fantastic. Hannah is so incredibly kick ass and human. Unlike Kady, who was super techy, Hannah is more hands on. When we meet her she seems like a party girl (which there's obviously nothing wrong), but she also reads history books and does war reenactments with her dad and is into fashion and leaves notes in lipstick. She's probably one of my new favourite female characters ever. I loved the dynamic between Hannah and Nik so much. They bounced off each other so well. Hannah didn't take any of Nik's shit and I loved it.
The side characters are all so wonderful too. Nik's cousin, Ella, is a kick ass girl who basically saves the day with her hacking skills. She's also in a wheelchair and whilst I can't comment on how well that was represented it never stopped her from doing things and there was nothing that vilified her or singled her out. I definitely think there was a bigger attachment to the side characters in Illuminae though. There's lots of fun appearances from characters we saw in Illuminae too. Every member of the strike team aren't just one dimensional villains either as we get to know all of them.
There's a new format in Gemina which are journal entries that include wonderful illustrations by Marie Lu (The Young Elites, Legend). I feel like there is a lot more actual narrative in Gemina than there was in Illuminae. I think Illuminae has the heads up on Gemina in that regards because the multi-media format wasn't as present. There wasn't all the stunning designs that Illuminae had. However, I felt like the narrative was more necessary in Gemina so it didn't take away too much and it wasn't like the designs were non-existent there was just less.
Plot-wise, Gemina definitely follows a similar pattern to Illuminae. It may be an issue for some people, but again, I'm incredibly bias and was so caught up in everything I honestly didn't even care. I was constantly on an edge of my seat, emotional roller coaster with this book. You will be laughing one minute and crying the next. There is more of a focus on the strike team than the alien species, but there is a lot more sci-fi elements in this book than the first with talks of parallel universes and alternate timelines.
If you loved Illuminae chances are that you're going to enjoy this, even if you do end up digging Illuminae more. This was hands down one of my favourite books I've read this year and ever read. As a side-note the audiobook is INCREDIBLE and an experience all on its own. There's a full cast of voice actors and it's honestly like you're listening to a movie so I definitely recommend checking that out too!
"You might get only one shot. So shoot."
★★★★★
or
All the stars in the galaxy
Have you read Gemina or is it on your TBR?
I'd love to hear your thoughts!!
I hope you're all having a fantastic day xx
P.S I made Lexi Blue album art 😅