So, apparently I have accumulated a ton of these. I'm slowly making my way through all of them 😅 This time around I was nominated by icebreaker694 and oftalesanddreams! Thank you both so much ♥ Make sure to check out their blogs!!
The Rules:

Thank the person who nominated you.
Answer 11 questions set by the person who nominated you.
Nominate 11 bloggers to receive the award and write them 11 new questions to answer.
icebreaker694's Questions
How many books have you read this summer/winter? (Depends on where you are)
I'll just go with this year because I'm not sure the seasonal total is. So far I've managed to read 119 books which I'm like still in shock over, tbh. I mean some of those are graphic novels, but still. I completed my GR challenge a month or so ago!!
Do you prefer books based on modern times or the past?
I'm fascinated by history, but historical fiction really intimidates me. It's weird because I find the past so incredible interesting, but I don't think I've ever read a historical fiction. I am currently reading The Book Thief though which I'm really enjoying!!
Do you like food? What's your favorite?
I do enjoy food especially salads, pasta and vegetarian lasagna and pizza. BUT I hate having to buy it. There's so many other things I'd rather spend my money on.
What is your favorite name for a character?
I'm so bad with names. I don't really have favourites? It's cool when a character shares your name though!! I remember freaking out because there was a character in the Divergent series named Lauren 😂😂
Or it's even cooler, when your name is mentioned in a song.
Do you like movies or books? Both?
I'm not really much of a movie watcher. I probably watch about 5 a year give or take. I just don't have the attention span to sit there, which I guess is why I struggle with reading sometimes too. There's just something about books though that make me prefer them.
What book did you read for school but enjoyed anyway?
I didn't have any assigned readings for school except for Bridge to Terabithia , which I was NOT  a fan of.
What do you do when you're not reading or blogging?
Sleeping.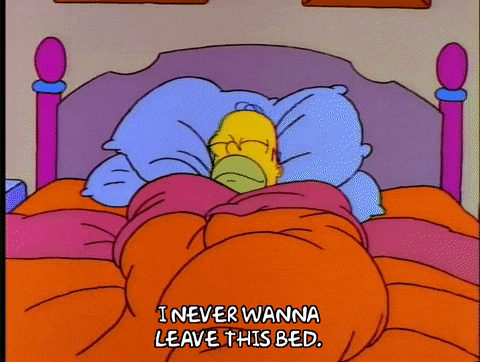 I listen to music or I'm (attempting to) design. I also run tours with my paranormal investigation group.
Would you rather forever buy used books or new books?
Tough dilemma. I want to buy new books to help support authors, but I LOVE the look and feel of used books. There's just something about seeing a worn out and loved book that makes me so happy. I realised I didn't really answer the question, but I don't know…
Would you rather be stuck in a book world or in a movie world?
I DON'T CARE IF IT'S THE MOVIE WORLD OR BOOK WORLD I JUST WANNA GO TO HOGWARTS AND BE IN THE WORLD OF HARRY POTTER!!!!!!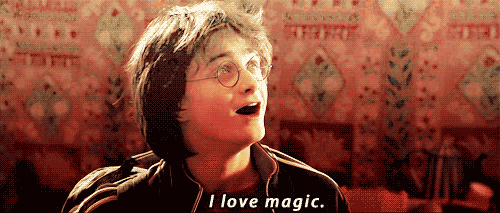 Me too, Harry.
What inspired the name of your blog?
It's from this Pierce The Veil song!! Pierce The Veil are my favourite band and there's just something about the word "wonderless" that really resonates with me.
Does the size of a book matter to you?
Not really. I prefer shorter books because of my attention span and books over 400 pages terrify me, but I won't not read them. I just really enjoy fast paced plots and normally that's reserved for shorter books. Order of the Phoenix is one of my favourite books of all time though so!!
oftaleanddream's Questions
What is something that you have to do in your daily routine, that brings you sanity?
Listen to music. I would actually lose my mind if it wasn't for music being my constant and keeping me grounded. Also coffee. Coffee is very important.
What quirk do you find attractive in romantic partners?
I'm actually aromantic so I don't experience romantic attraction, but I just like people who are genuinely good and are open minded and considerate of others and the world around them. It would definitely help if music was an important part of their life and Australian Football because all I'd wanna do is go to concerts and footy games. They'd definitely need to support the same team as me or it'd never work 😝
If you could have any song be a 'theme song' to your life, what would it be?
I have a few!!!
Right On Right Now by Powerspace
If I could only choose ONE song, it'd be this one. This isn't just my theme song lyrically, it's also my theme song instrumentally and what I mean with that is that on the outside this song sounds so upbeat and happy but if you listen to the lyrics it's actually quite serious and sad and talks about depression. I think that's such a brilliant metaphor for people suffering. Just because someone looks okay doesn't mean they are okay.
It Never Ends by Bring Me The Horizon
Again, this just describes my relationship with mental illnesses perfectly.
The Maine – Fucked Up Kids 
I am alone
But I'm not lonely
No, It's nothing personal
I prefer to do things on my own
And even though nobody knows me
No I'm not lonely
No I'm raw, and invincible
I love being on my own. I hate that society puts pressure on everyone that we need to constantly be surrounded by people. I only have a couple friends and I'm totally okay with that. I like going to the city on my own. I LOVE going to concerts on my own. I just like being alone and there's nothing wrong with that. I'm not lonely and I don't need to be "fixed".
If you could go back in time what would you tell your 8 year old self?
There's SO much. I think the main thing would be to just be kinder to myself. And that all the bullying I endured wasn't a product of who I was. I'd tell myself that everything those kids said wasn't true.
What is your favorite childhood book and why?
The Goosebumps series by R.L. Stine!! This kickstarted my love for Horror. I was so obsessed with these books especially the Choose Your Own Adventure ones. I used to LOVE the TV series too and I had so many VHS tapes of recorded episodes #ShowingMyAge
Also, The Baby-Sitters Club series by Ann M. Martin. These, along with Goosebumps, were the first books I started collecting. I wanted to start a Baby-Sitting Club so badly and I wanted to be best friends with all the girls 😅
I wont be tagging anyone because I think everyone's done this already.
I'd love to hear your thoughts on anything I mentioned!
I hope you're all having a fantastic day xx