This is a companion piece to my So… You Want to Start Reading Comics and Graphic Novels post. If you're brand new to comics and want to find out where to buy them and want to know what terms like "trade paperback" mean ect. then I'd definitely recommend checking that out first!
A disclaimer that I'm still a baby when it comes to comics. I've only been reading them for a few years. There's a lot I don't know because I either haven't read it or because I'm not interested in it. If there's any mistakes in this post I apologise!
---

I touched on this briefly in my other Comic/GN post, but I feel like it needs to be said again when delving into Marvel or DC because of how many characters, issues and universes there.
It's also important to note that whilst the Marvel Cinematic Universe is based on the comics and characters of the Marvel Universe it's almost an entirely different canon.
When I decided to read Marvel comics I was overwhelmed to the point where I almost decided to not even start. I feel like this is a feeling a lot of other people have and it's why people can be so hesitant to dive into to comics and I completely understand.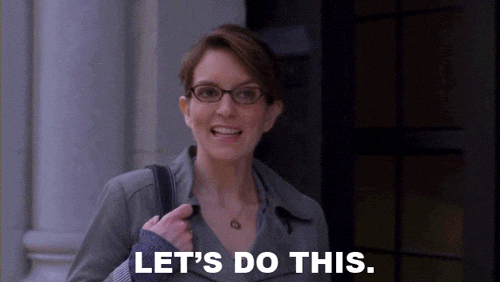 Again, the most important thing to remember is THAT YOU DON'T NEED TO READ EVERYTHING. Marvel started in 1939. So. I was really worried that I would have to read every issue ever to 1) be considered a fan or 2) understand what was happening, but I have good news friends:
YOU DON'T!!!!
Absolutely no one is going to care if you haven't read a comic from the 1950's or every single issue of the Avengers. You don't need to read every single character that exists in the Marvel universe. If ANYONE tries to tell you otherwise fight them. Okay, maybe not, but just ignore them because they suck.
One of the best things to do is choose a character your most interested in and start from the most recent volume.
In the world of comics there is a term called "Retcon" this is both a blessing and a curse. If you're not aware of what retcon is it's when creators completely ignore all previous canon and start afresh. This is good because it means you don't need to read YEARS of backlog, but it has downsides too because you'll just start getting used to the current state of the Marvel unvierse AND THEY'LL CHANGE EVERYTHING.
I fell victim to this myself. I was just starting to feel comfortable with Marvel when they introduced the Secret Wars event, which was so boring and pointless that I'm not even going to BOTHER mentioning it in this post. Fortunately, it was retconned (I think? I don't know. Or care) and everything went back to normal. I'm also not going to talk about Civil War 2 because 1) it's not finished and 2) it's pointless and I hate it.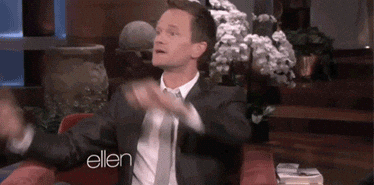 Helpful Links:
---
 
An "Event" is when a story arc happens that affects the entire universe and all the characters in it. 
Events can be annoying because a lot of the series you read will be intertwined with them. So if you're enjoying a current story during a major event that's taking place prepare for everything to go to Hell. It's also confusing when you don't read certain series that are included in the event because they tend to span across multiple issues.
Thankfully though Marvel combines these events into one single trade paperback. There are normally Trade Paperbacks of spin off tie-ins to the event, but unless you're extremely involved in the character you don't need to read them. For example with the Civil War event there were also trades of Civil War: Spider-Man ect.
Another thing I'm not really going to go into in this post because I don't really know how to explain it is: Multiverses. Within the Marvel universe there are other universes. These are kind of like parallel worlds. Sometimes they merge together, but then other times they're completely separate.
One of the main multiverse examples is Spider-Man. In the 616 Universe Peter Parker is Spider-Man, but in the 1610 Universe Miles Morales is Spider-Man.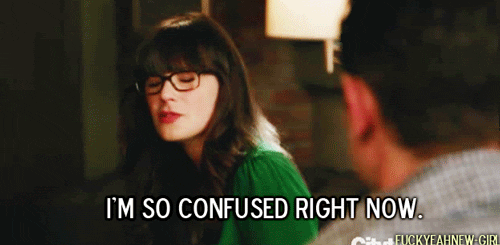 Don't worry – so am I.
Another thing to note is story arcs and locations. Story arcs aren't necessarily an event, but a lot have become popular and are combined into trade paperbacks. There's also locations like Asgard where Thor lives and Attilan where the Inhumans live.
I'm not going to go into these too much in this post because it's long enough as it is.
Helpful Links

Of course there are  A LOT more events than the ones I'm mentioning, but to keep this post relatively shorter than an encyclopedia I'm just listing a few and ones that I've read or enjoyed.
My recommendations are also listed in chronological order!
Covers = Goodreads 
---
HOUSE OF M – 2006
The Marvel event of the decade is here! The Avengers and the X-Men are faced with a common foe that becomes their greatest threat: Wanda Maximoff! The Scarlet Witch is out of control, and the fate of the entire world is in her hands. Will Magneto help his daughter or use her powers to his own benefit? Starring the Astonishing X-Men and the New Avengers! You know how sometimes you hear the phrase: and nothing will ever be the same again? Well, this time believe it, buster! Nothing will ever be the same again!
Read about the event on Marvel Wiki
---
AVENGERS DISASSEMBLED – 2006
It begins with the return of a team member thought dead and by the time it's over, everything you know about the Avengers will have changed! It's the worst day in team history, as Earth's Mightiest Heroes try to deal with the shocking tragedy around them. Who is behind this, and why? Will it tear the team apart? Who will fall at the hands of the Avengers' greatest enemy?
** This is a story arc that follows the events of House of M **
Read about the event on Marvel Wiki
---
CAPTAIN AMERICA: WINTER SOLDIER – 2006
Cap is awakened in the dead of the night by agents of S.H.I.E.L.D., who need the kind of help only he can provide. But the corpse he finds on the Heli-carrier brings him face-to-face with an unthinkable return, and opens doors to terror and manipulation he never dreamed possible!
** This is the Story Arc that Captain America: The Winter Soldier was based on **
---
CIVIL WAR – 2006
Whose side are you on? A conflict is brewing that threatens to pit friend against friend, brother against brother and all it will take is a single misstep to cost thousands their lives and ignite the fuse! As the war claims its first victims, no one is safe as teams, friendships and families begin to fall apart and the Marvel Universe super heroes go to war against each other.
** Captain America: Civil War is loosely adapted from this. I say loosely because it's extremely different and mostly just uses the concept of the internal conflict and the whole Iron Man Vs Captain America thing **
Read about the event on Marvel Wiki
---
SECRET INVASION – 2009
The shape-shifting alien race known as the Skrulls has secretly infiltrated every super-powered organization on Earth with one goal – full-scale invasion! Filled with shocking revelations and powerful action, this adventure will keep you on the edge of your seat as Marvel's greatest heroes and villains ask – Who do you trust?
Read about the event on Marvel Wiki
---

AVENGERS VS X-MEN – 2012
The Avengers and the X-Men – the two most popular super-hero teams in history – go to war! It's Marvel's biggest event ever – but will the Avengers or the X-Men emerge triumphant?
** Personally, I would suggest only reading Avengers vs. X-Men #'s 0-12. **
Read about the event on Marvel Wiki
---
AGE OF ULTRON – 2013
Humanity's time is over. Submit or perish, because the Age of Ultron has arrived! The artificial intelligence known as Ultron has fought for years to eradicate mankind — and now, it has all but succeeded. The few remaining heroes are battered, broken, almost beaten and left considering desperate measures — some more desperate than others. But when Wolverine breaks ranks and pursues his own plan to defeat Ultron, will his drastic action cause more problems than it solves?
** This is the Story Arc that Avengers: Age of Ultron movie was based on **
Read about the event on Marvel Wiki
---
INFINITY – 2014
The mad titan Thanos makes his world-shattering return, and his armies fire the opening shots of a galactic war that will be fought both on Earth and in deep space – with our heroes caught between both battles! As Thanos' secrets are revealed, the Inhumans' city of Attilan falls, and the Illuminati find themselves on the front line! And as every Origin Site on Earth goes active, the Builders enter the Marvel Universe. But can the Avengers return to Earth in time to save it, when betrayal in the Galactic Council has left them prisoners of war? Galactic empires will fall as Thanos' crazed plans come to fruition!
Read about the event on Marvel Wiki
---
SPIDER-VERSE – 2014
When the evil Inheritors begin exterminating spider-characters throughout the multiverse, every single Spider-Man ever is needed to save the day! An interdimensional spider-army gathers to fight Morlun and his deadly family, but none of them is safe as the Prophecy comes to fruition! What will this brutal war for survival mean for Peter Parker and the rest of the spiders?
Read about the event on Marvel Wiki
---
INHUMANITY – 2014
After the fall of Attilan and the Terrigen Bomb explosion, thousands of people across the globe have transformed into Inhumans! Their new powers are dangerous and terrifying, making them targets. With Black Bolt believed dead, who can these new Inhumans turn to? As the Avengers face Karnak, who has discovered the Inhumans' secret, Medusa struggles to rule her vastly increased population.
Read about the event on Marvel Wiki
Notes

My personal "must read" events are Civil War and House of M. Even though I wasn't a fan of Civil War it is such an important part of Marvel history. The House of M event and the Avengers Disassmbled story arc are some of my favourites. I know nothing about X-Men, but still understood and enjoyed it.
The Winter Solider is a must read too if you're a fan of Cap and Bucky.
---

As I mentioned above if you're new to Marvel then the easiest way to get started is reading the latest volume of a character you're interested in. Marvel recently did a thing called Marvel Now and All New Marvel Now. This wasn't a retcon as such, but was implemented as a way for new fans to have a starting point if you wanted to jump into the comic world.
Not surprisingly there are a million characters in the Marvel universe, so again I'll just be focusing on a few that I love and feel most people would be interested in. If there's a character you'd like to read about that I haven't listed feel free to let me know!
Helpful Links
Title = Goodreads page of my recommended volume to start with
* = Good place to start if you're brand new
TEAMS

A-Force • Avengers • Guardians of the Galaxy 

Runaways* • X-Men • Young Avengers*
CHARACTERS 

Captain America • Black Widow* • Captain Marvel • Deadpool*

Hawkeye* • Hellcat* • Iron Man • Jessica Jones*

Moon Girl and Devil Dinosaur* • Ms. Marvel* • Silk* • Spider-Gwen

Spider-Man  • Spider-Woman* • Thor • The Winter Soldier
Notes

The VERY FIRST comic I ever read was Runaways. It's an awesome place to start because it's pretty disconnected from the rest of the Marvel universe, but it helps you get used to everything.
If you want something fun then I can't recommend Hellcat enough.
If you want something dark then definitely check out Jessica Jones. The ALIAS run is intended for more mature audience because of the themes it deals with.
If you want some diversity then Moon Girl, Ms. Marvel, Silk, Runaways and Young Avengers is where it's at.
I hope this post was helpful and not too overwhelming!
Do you read Marvel comics? Or do you think you'll start? What's some of your favourites?
I hope you're all having a fantastic day xx