Genre: Young Adult, Fantasy
Publisher: Bloomsbury
Date Published: 20th September 2016 (US)
6th October 2016 (UK/AUS)
Pages: 384
Buy: Amazon – Book Depository
Australia: Angus & Robertson – Booktopia – Bloomsbury
Follow Danielle Paige on Twitter

Seventeen-year-old Snow lives within the walls of the Whittaker Institute, a high security mental hospital in upstate New York. Deep down, she knows she doesn't belong there, but she has no memory of life outside, except for the strangest dreams. And then a mysterious, handsome man, an orderly in the hospital, opens a door – and Snow knows that she has to leave …

She finds herself in icy Algid, her true home, with witches, thieves, and a strangely alluring boy named Kai. As secret after secret is revealed, Snow discovers that she is on the run from a royal lineage she's destined to inherit, a father more powerful and ruthless than she could have imagined, and choices of the heart that could change everything. Heroine or villain, queen or broken girl, frozen heart or true love, Snow must choose her fate.
** I received a free copy of this book via Bloomsbury and Netgalley in exchange for an honest review **
This review is inspired by the following Tweet because there is no way I can write a proper/serious one. I'm sorry.
I highly suggest reading Beth @ Reading Every Night's review because she managed to put together an excellent one that is really well thought out.
This book was a DISASTER. 
When I first heard about Stealing Snow I was intrigued. I enjoyed Dorothy Must Die and I thought it was cool (no pun intended) that this was going to be about The Snow Queen and not Snow White. I was really excited to be approved on Netgalley, but my excitement was extremely short lived.
We have instalove thrown in our faces at the very first few pages. I guess technically it wasn't instalove because Snow was in a pre-established relationship with a fellow patient at the institute she's at. However, I didn't believe in this relationship at all. In the few flashbacks we were given everything happened so quickly it felt like instalove. I was willing to let this slide because I thought that maybe things would pick up once Snow was in the other realm. But no friends, it got WORSE.
This is a "Lost Princess / The Chosen One" story so I did expect a few tropes, but what I was not expecting is what I like to call: The Love Square of Lauren Doesn't Know How She's Going to Finish this Book™.  
I can barely handle love triangles, guys. I know some people don't mind them and that's totally okay, but a love square? When each character has known each other for like 2 days? I can't.
As you can see by the above GIF the ONLY WAY I was able to get through this book was by posting Parks and Rec reactions on Twitter.
It's okay though guys, because there was sooooo much romance and chemistry /sarcasm. With lines like:
I fought the urge to look away from his unrelenting stare.
Which made me imagine this: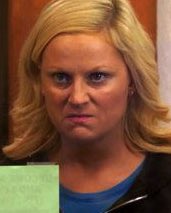 and this wise and inspirational quote by one of Snow's love interests:
"A life without kissing is no life at all."
Uhh…. I could write a whole essay on how COMPLETE AN UTTERLY WRONG this is, but instead I'll just use this handy reaction photo of April: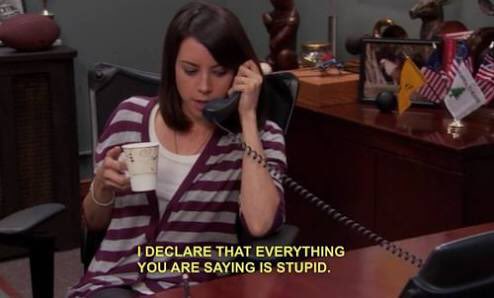 Apparently, there was another line that caused me major discomfort, but I'm not sure what it was because I don't have access to my annotated copy, but I posted this GIF on Twitter so feel free to use your imagination.
Stepping away from the "romance" that fuelled this book. Snow, in general, was an extremely annoying character. She never listened and was incredibly reckless (and not in a good way). She would tell herself she shouldn't do something, but then she'd go and do it anyway? And I felt no sympathy towards her whatsoever because GIRL. Literally 10 people told you not to do the thing.
I was struggling with this book so much that at times I really thought it was going to be my first ever DNF. However, because I was given a copy for review and from an Australian publisher I thought the least I could do was see it through to the end. Maybe something would change and I'd at least have hope for the next book.
Nope.
There were some "plot twists" that caused this reaction
because I honestly couldn't deal with how utterly ridiculous and predictable they were.
Major Spoilers – Highlight to read
Snow discovered that she had a twin sister.

Her doctor at the institute was a spy of her father's. 

Her mother was actually on her father's side the whole time which makes NO SENSE because she kept Snow away from him for YEARS. 

Bale, snow's love interest from the institute, was working for/enchanted by her father – I can't remember which because I want to forget I ever read this book.
I managed to finish the book though and I'd never been happier.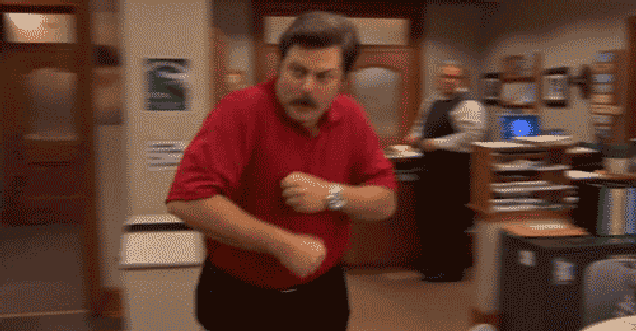 Honestly, this review could have easily just been this GIF: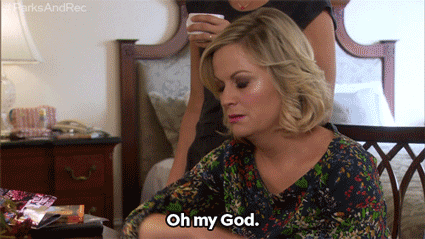 I'm not even sure what to say about the world building because …….there was none. Or nothing that sticks out, anyway.
Oh and let's not even get into how terrible mental illnesses were handled in this book because we'd be here for a REALLY long time. It was so disrespectful. There was medication shaming and there is nothing I hate more than people who are mentally ill or who have been institutionalised being called "crazy".
When I finished the book I gave it 2 stars and I'm not sure why. I think it was because I did find some tiny parts of it interesting. There's a group of thieves that Snow encounters because of one of her many love interests and I thought that was one of the strongest parts of the book. They were all really interesting and the magic they used was pretty dark, but it was just drowned out by all the terrible parts of the book. Writing this review made me drop it down to 1 star though because honestly it just wasn't enough. I remember nothing about this book except for how bad it was and how much I didn't enjoy it.
I wished I could have at least somewhat enjoyed this, but I didn't. If you loved this book then please don't take offence to this review. This is just my opinion. I hate saying what I think people should or shouldn't read, however, I can not recommend this to anyone. If you want to read it I definitely suggest picking it up from your library.
★☆☆☆☆