Did you miss me? 😉
Shout out to everyone who follows me on Twitter because I was extra annoying on there the past couple of weeks.
I'm so glad to be back before the end of July! We received a new modem a couple of days ago (it has ADSL and NBN capabilities). Despite our ISP and Telstra insisting it wouldn't work until we had our optic fiber installed we hashtag YOLO'd it and tried it out AND IT WORKED. Fingers crossed it'll stay working until a tech comes out to install our NBN and HOPEFULLY that goes smoothly. The hiatus post seems kind of redundant now because I was only gone just over a week, but whatever. It felt a lot longer. I can't wait to get back into reading your posts!
I figured the most fitting return post for me would be a BOOK TAG.
---
I was tagged to do the Zombie Apocalypse Book Tag by Casey @ adoptabookaus, Monique @ That Wild Soul and Britt @ Geronimo Reads. Make sure to check out their original posts because they're hilarious and follow their blogs because they're rad ♥ !!
The Zombie Apocaylyse Book Tag was created by Nathan Hale and you can view the original video here.
The Rules:
Choose 5 books!
Randomly set up your books in order.
Flip to a random page in the book and write the first two names you see.
Put the names in the categories listed below in the order you saw them!
Cry at how screwed you are…
Because I'm lazy I'm going to be using my 5 most recent reads and just randomly choosing the 2 characters I think of first.
The Books:
The Apocalypse:
THE FIRST PERSON TO DIE || CINDER
– Cinder by Marissa Meyer
Well, we're off to an incredibly depressing start. I feel like Cinder would have been such a helpful addition to the team too with her mechanic skills.
THE PERSON YOU TRIP TO ESCAPE THE ZOMBIES || KAI
– Cinder by Marissa Meyer

It's not that I disliked Kai, but you know …. It's the Zombie Apocalypse you gotta do what you gotta do.
THE PERSON THAT TRIPS YOU TO GET AWAY FROM THE ZOMBIES || LILA
– A Darker Shade of Magic by V.E. Schwab
The accuracy of this though. Lila is my babe, but she is a survivor so I can definitely see her doing this to make her escape.
It's okay, Lila,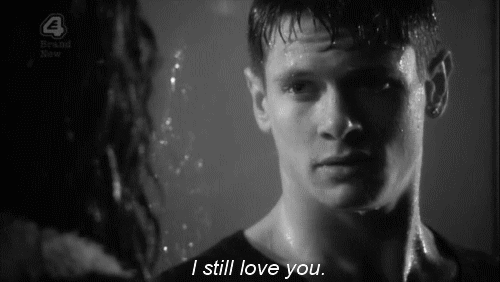 THE TEAM IDIOT || RHY
– A Darker Shade of Magic by V.E. Schwab
I'm honestly laughing so hard. Rhy's definitely not stupid, but I could certainly see him getting us into some questionable situations.
THE BRAINS OF THE GROUP || KAROU
– Daughter of Smoke and Bone by Laini Taylor
I can get on board with this. Karou would definitely have a creative way of seeing things which I'm all about. Either way I'm just glad Karou is on the team because her necklace would be extremely helpful.
THE TEAM MEDIC || ZUZANA
– Daughter of Smoke and Bone by Laini Taylor
Zuzana is hilarious and laughter is the best form of medicine, right? Right? Okay, so we might not be that well prepared for physical injuries but Zuzana would definitely help keep everyone in good spirits.
THE WEAPONS EXPERT || JOE
– You by Caroline Kepnes
This is potentially more terrifying than the zombies. I mean Joe is probably the best suited. He certainly wouldn't feel any guilt or hesitate to use said weapons, but I'd be constantly worried about whether he'd make me the target instead of the zombies.
THE TEAM'S BRAWLER || BECK
– You by Caroline Kepnes
Whilst I appreciate Beck's unlikable-ness and that she wasn't the typical "damsel in distress" that we normally see in crime thrillers, she's not someone I'd want defending me.
Having Beck AND Joe in charge of defense?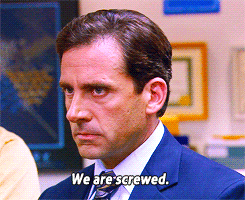 THE FIRST TO TURN INTO A ZOMBIE || NORA
– Night Film by Marisha Pessl
NOOOOOOOO. I REFUSE TO LET THIS HAPPEN. I love Nora so much. DAMN YOU, ZOMBIES. WHYYYYYY.
AND FINALLY, THE TEAM LEADER || CORDOVA
Night Film by Marisha Pessl
WAIT! PLOT TWIST ENDING.
WAS THE ZOMBIE APOCALYPSE EVEN REAL?
OR ARE WE ACTUALLY JUST ON THE SET OF SOME TWISTED NEW CORDOVA FILM?
IS THIS OUR CORDOVA STORY?
Tagging:
If you've already done this or don't want to do it then it's chill!!!
Beth @ Betwixt These Pages • Fadwa @ Word Wonders • Jill @ Rant and Rave Books • Kourtni @ Kourtni Reads • Madeline @ The SFF Bookshelf • Sammie @ Bookshelves and Biros
Aaaaand everyone else who wants to do it ♥
---
Would you survive a Zombie Apocalypse?
I know I definitely wouldn't! 😂
I hope you're all having a fantastic day xx