Top Ten Tuesday is an original feature/weekly meme created here at The Broke and the Bookish. This feature was created because we are particularly fond of lists here at The Broke and the Bookish. We'd love to share our lists with other bookish folks and would LOVE to see your top ten lists!

This Week's Theme: Books I Picked Up on a Whim
I don't really pick up many books on a whim. There's been a lot of books where I've noticed the cover or seen something on Tumblr, but I always read the blurb or sometimes I'll even have a quick scroll through the reviews on Goodreads before I decide to pick it up. Reviews don't really influence my decision to read a book, but I just like to see what people think about it.
A lot of these are "hyped" books, but considering I have never been involved in the book community (even when I was reading) I actually had no idea most of them even existed when I decided to pick them up! There's also more than 10 books here because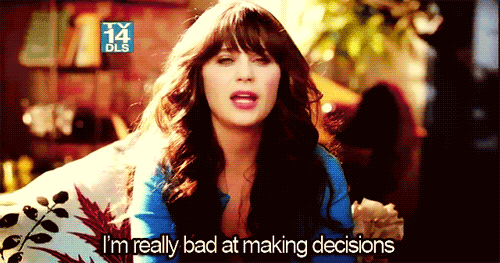 Covers = Goodreads
The Cover Caught my Attention
Shift by Em Bailey – I was at Target and I saw this. I was immediately drawn in by the cover and the blurb hooked me. I had never heard of this book before but oh man am I glad I picked it up because it's one of my favourite books ever. It's an Australian YA that is a genre bending psychological thriller. It had the most insane plot twist and I'm still not over it.
Poison Heart by S.B. Hayes – Similar situation to above except I was at Dymocks. I saw the cover (which is gorgeous and turned out to be quite misleading) and I read the blurb and realised it was a thriller about a girl being stalked by this other girl who forces her way into her life, so of course I picked it up. Unfortunately, this wasn't as successful. I only rated this 3 stars. It was annoyingly predictable.
Beautiful Malice by Rebecca James – Again, I was at Target and saw this cover. I was in love with it already and then I read the blurb and was ready to marry it. This is another one of all my time favourite books and Rebecca James became an auto-buy author for me. This is another Australian YA Thriller that deals with toxic friendships and obsession and ugh, it's so heartbreakingly beautiful.
A Court of Thorns and Roses by Sarah J. Maas – Unlike most people I was not familiar with Sarah J. Maas at all. I had no idea that Throne of Glass was even a thing. I saw this at Target (are you sensing a trend yet?) and the cover was stunning. Despite being a high fantasy, which isn't usually my thing, I picked it up anyway. I couldn't resist the cover and reading that Feyre was a huntress interested me. I finally finished this today. And oh boy. I'm going to save most of my thoughts for my upcoming review.
Six by Karen Tayleur – How did a cover with nothing but the number 6 catch your eye, Lauren, I hear you ask? Well, let me tell you! For as long as I have been able to count, 6 has been my favourite number. Why? Who the hell knows, but when I see a book in the YA section with a giant 6 and blood splatters you bet I'm going to pick it up. The blurb was super vague which I love. This was another success story because it turned out to be another all time favourite. It's an Australia YA multi-pov thriller (are you realising I have a type?) that's about 6 friends who were in a car accident. There are endless twists.
---
I Saw an Edit on Tumblr
The Darkest Minds by Alexandra Bracken – I remember seeing an edit on Tumblr with some really awesome quote from the book underneath it. I can't even remember what the quote was now, but I knew I needed to find out more about the book. I read it almost straight away and I fell in love. This is one of my favourite series ever.
Harley Quinn (The New 52 run) by Amanda Conner – This was around the time that the first Suicide Squad photos were released. I didn't even know anything about it, but I saw the photos of Margot Robbie and I was legit heart-eyeing like mad. What a babe! I had never read a DC comic and hadn't planned to, but I NEEDED to know more about Harley Quinn. I started with Volume 1 of The New 52 series and now she is one of my favourite characters to ever exist. I love her so, so, so much.
Divergent by Veronica Roth – This was the same as The Darkest Minds. I saw edits on Tumblr and they looked interesting. I checked the book out on Goodreads and knew I really wanted to read it. I finished both this and Insurgent in like 2 or 3 days. I was so hooked. I then had to anxiously wait for Alligent and yeah, haha. Whilst I didn't hate it as much as a lot of people did I think I spent a week crying.
The Raven Boys by Maggie Stiefvater – I don't even know what happened, but all of a sudden this book was ALL over Tumblr. I saw so many stunning and aesthetically pleasing edits I was so curious. I read the summary on Goodreads and the moment I saw the thing about Blue being told that she'd kill her true love by kissing them I immediately backtracked. I kept seeing the edits though so eventually I caved and oh man am I glad I did. I thought this was going to be some tacky romance, but it was one of the most intriguing and magical books ever and you all know how much I ADORE this entire series. This book is all about friendship and it's wonderful.
---
Some Other Reason that Can't be Summarised in a Heading
The Yellow Wallpaper by Charlotte Perkins Gilman – I've talked about this book a lot so I'll try to keep this short, but this was one of the first classics I read (not including Alice in Wonderland). I wanted to try and read out of my comfort zone so I did a lot of Googling about short classics and this one came up. The list I was reading said it was a psychological thriller about a women descending into madness. That was all I needed to decide to read this. It turns out that this book was SO MUCH MORE than a thriller/horror. It is so important and it changed my life.
Insanity (Mad in Wonderland) by Cameron Jace – I don't even know how I found this book. I think I was going through an Alice in Wonderland phase and I was searching for books based on it. I can't even remember much about this book, but I do know that I really loved it. It was like Alice in Wonderland set in an asylum. It was so crazy and confusing and interesting. I never finished the series though and now there's like six books out. I don't know when or if I'll get around to finish it. I kinda don't want to ruin this book in case the others aren't as good.
We Were Liars by E. Lockhart – I picked this book up because the blurb was really intriguing. I had bought a bunch of books that day and was reading the first few chapters to see what I wanted to read next. I got to We Were Liars and the next thing I knew I was crying and it was 5am and I had read the entire book. I'm so, so glad I went into this book completely blind. It made the experience so much more wonderful. I know this book is hit or miss, but I found it to be beautiful.
Harry Potter and The Philosopher's Stone by J.K. Rowling – Yep. I picked up Harry Potter on a whim. 11 year old Lauren had no idea what she was getting herself into. I saw it was on the new book display at my school library and I'd read nearly everything else that was there so I decided to try this because I thought magic was cool. I don't think I even need to say how much this series influenced me and how much it means to me. I feel so fortunate that I got to experience it as pre-teen. Good job 11 year old Lauren, you did well.
---
I'd love to hear your thoughts on my choices this week! Did you pick any of these books up on a whim? Feel free to leave a link to your own TTT post so I can drop by!
Hope you're all having a fantastic day xx