I was tagged to do this by Fadwa @ Word Wonders who is one of my favourite people ever ♥. Please go check out her post because she's brilliant and give her blog a follow!
10 points to your Hogwarts House if you get the reference in the title.
Vital stats
Name: Lauren.
Nicknames: Emo Trash, Loz.
Birthday: April 12th.
Star Sign: Aries.
Occupation: Baby sitter by day, paranormal investigator by night.
Appearance 
Hair colour: Dark brown.
Hair length: Medium-ish?
Eye colour: Brown.
Best Feature: Pass.
Piercings: I used to have 10 😭 now I only have snakebites and my nose. The main ones I miss are my nape and my industrial.
Tattoos: YES!!! I have two currently; a music note on my left wrist and birds on my right arm, but I want soooo many more. I would love to get a whole sleeve one day.
Right or Left: Right.
Firsts 
Best Friend: It was this boy whose parents were friends with mine and we grew up on the same street. We used to play matchbox cars and have tea parties with strawberry nesquik 😂 and his older brother taught me how to push myself on a swing, haha. I moved when I was 6 and we lost contact with each other. Sometimes I feel weird for still remembering him because he probably doesn't remember me at all 😂
Award: I won the end of year (funnily enough) book award my school did in year 2. The book was Black Beauty, but we moved like 8 times since then and I have no idea what's happened to it.
Sport: HAHAHAHAHAHAHA. Netball at school? I loved being Wing Defense. That's as far as 'sports' go for me though. Unless watching football counts because my dad was a huge fan so I grew up with it.
Real Holiday: The closest thing to a holiday that I've been on was when I was 6 and went down south to Denmark (Australia Denmark btw, not Europe Denmark 😂)
Concert: THE WIGGLES 🤘🤘🤘
Favourites
Film: Almost Famous. I actually find it hard to watch though because I relate to it so much. I was sorta in a similar position to Penny Lane and it just takes me back to times I'd rather forget, haha. I love how raw and honest it is.
TV Show: Parks and Recreation.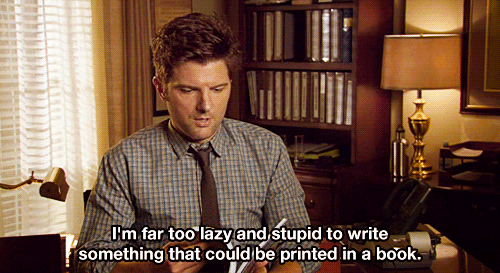 Colour: Black and Pink.
Song: Okay this is actually crueler than asking me what my favourite book is, but I'm just going to mention three songs that I absolutely love with every piece of my heart.
Restaurant: Does Boost Juice count as a restaurant 😂
Shop: Besides whatever bookstore I can find there's a record store in Perth called 78 Records and every time I make a trip down to Perth I go there. I love it so much. Also Typo because they sell the cutest stationary and home-ish things.
Books:
Actually that's kind of a lie, but I feel like I've mentioned them so many times people would be sick of hearing it, but Percy Jackson and Harry Potter. [cue audible gasps and shocks]
Currently 
Feeling: like my allergies want me dead.
Single or Taken: Single and not wanting to change that.
Eating: Nothing.
Thinking About: How I want to claw my own eyes out.
Watching: Nothing.
Wearing: Marvel tee and leggings.
Future
Want Children: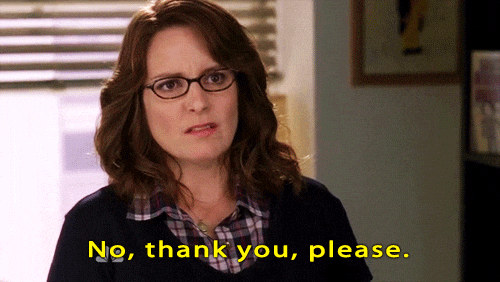 Want to be Married:
Careers in Mind: Web design. Sloth Hugger. Professional Nap Taker. Professional Crier. Following a band on tour. WAG.
Where You Want To Live: Realistically Melbourne, but dream-wise London.
Do you Believe …
God: No
Miracles: No.
Love at First Sight: No.
Ghosts: Well I am a paranormal investigator so…. When you hear a disembodied voice and have furniture being dragged across the room….. It's kind of hard not to. I'm extremely open to the paranormal.
Aliens: Hell yes. There is no way we're alone in this universe.
Soul Mates: Platonic soulmates, yes.
Heaven: Not in a religious sense, but I do believe there is an afterlife of some kind.
Hell: See above.
Kissing on the First Date: Each to their own. Whatever you feel comfortable with.
Yourself: Not at all right now, but I'm working on it.
Tagging:
Everyone who wants to! I'd love to get to know you all better 😊 I also have a million tags to do so I don't wanna overdo it, haha.