Before we get to the tag I just wanna give a special shout out to my favourite person in the entire universe. A lovely friend of mine, Sheridan, just started a blog; Sleepless and Battleworn. It's going to be where she posts her thoughts and feelings about various things and lemme tell you she is an incredible writer. So if you're into that sorta thing go give her a follow. She's honestly the most amazing person ever and also helped inspire me to get back into reading. Her first post is here. I'm not even lying when I say I could read her writing forever.
Okay, back to the tag!
I was tagged to do this by the lovely Fadwa @ Word Wonders. She's the best and you should definitely give her blog a follow.
I have a confession: I've only watched a handful of F.R.I.E.N.D.S episodes. Please don't hurt me. It's just never something I got into. I have enjoyed the episodes I've seen though and maybe one day I'll eventually get around to binge watching the entire series.
Find a book that applies to the scenario based on various F.R.I.E.N.D.S episode titles
Covers = Goodreads
THE ONE WHERE EDDIE WON'T GO: A CHARACTER I WISH WOULD JUST GO AWAY
Clancy Gray from The Darkest Minds series. Oh my god. Words can not express how much I hated him. What he did to Ruby in The Darkest Minds was AWFUL. He was so annoying and manipulative. I wished I could have punched him in the face. I understand he went through some awful things but
Also, Paul Slater from The Mediator series by Meg Cabot. Ugh. GROSS. Get away from Suze! And me.
---
THE ONE WHERE ROSS AND RACHEL TAKE A BREAK: FAVORITE BREAK UP SCENE
There's only one book I've read that I can really remember a break up scene in and I don't want to talk about that because #spoilers.
---

THE ONE WITH ALL THE KISSING: A BOOK WITH LOTS OF KISSING
Okay, so I'm sort of cheating with this one. I rarely read romance books or new adult books and those are definitely the biggest genres that involve kissing. I'm going with Crush which is a collection of poetry about love, sex, relationships and everything in between. There's definitely mentions of kissing in here so it totally counts. Anyway, this is an incredibly beautiful collection of poetry that you should all read.
---
THE LAST ONE: FAVORITE SERIES FINALE
I wanted to chose something other than Deathly Hallows. The ending to Percy Jackson and  the Olympians was perfect. It had everything and more. I cried so much. I loved all these characters and this series is so important to me and just oh my god, I'm so happy with how it ended. I mean I wish it never had to, but yeah. It was just PERFECT.
Another possible choice was In The Afterlight by Alexanra Bracken. God that ending was so perfect and beautiful. So incredibly fitting and I was so happy.
---
THE ONE WITH A BLACKOUT: A SCENE I'D LIKE TO FORGET
---
THE ONE WHERE CHANDLER CAN'T CRY:  A BOOK THAT DID NOT MAKE YOU AS EMOTIONAL AS OTHERS
Yeah, I don't have an answer for this either. I cry over anything and everything.
---
THE ONE WHERE JOEY DOESN'T SHARE FOOD: A BOOK YOU WON'T EVER LEND
I don't think I'd have this problem because I don't know anyone irl who loves reading, but if I did I think I'd be really protective of my books and not want to give any of them out in case I never got them back. I 100% wouldn't lend any of my Percy Jackson or Harry Potter books Oh and Illuminae. No way am I ever letting that epitome of perfection out of my sight.
---
 THE ONE WITH THE THUMB: A RECENT READ THAT YOU WOULD GIVE TWO THUMBS UP TO
I AM FOREVER RUINED BECAUSE OF THESE TWO BOOKS.
FOREVER
RUINED
My heart and soul vacated my body and they still have not returned.
I will hopefully have a review up for Nimona tomorrow!
---
THE ONE WITH THE ICK FACTOR: A BOOK WITH A PET PEEVE
I can't think of one particular book so I'll just list a few tropes that drive me absolutely crazy:
Love Triangles
Instalove
Problematic issues that get romanticised instead of being properly addressed and portrayed
Awful male characters who get away with their behaviour because they're "hot"
MCs with mental illnesses who are instantly cured the moment they meet their love interest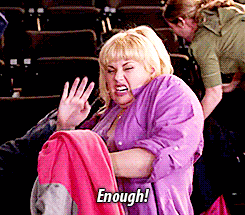 ---
THE ONE WITH THE LESBIAN WEDDING: FAVORITE LGBTQ BOOK COUPLE
Teddy and Billy from Young Avengers. I LOVE THEM SO MUCH. I chose Kieron Gillen's run because he did such an amazing job with both of them. They're just so cute and angst-y at all the right times and ahh, its just so awesome seeing diversity in comics. I seriously wish there were more Young Avengers comics because I need more of Teddy and Billy in my life please and thanks @ Marvel.
---
I tag:
Anyone who loves F.R.I.E.N.D.S and needs something to post!
(Sorry, I still have SO many tags and I don't wanna over do it)
Also, I'm really behind on posts because I was on babysitting duty today and my younger siblings were being more annoying than usual, haha. I was like "I have a blog to run!" but they didn't seem to care 😂
I'd love to hear your thoughts on any of the books I talked about! I hope you're all having a fantastic day xx