Stacking The Shelves is hosted by Tyngas Reviews, visit the official launch page to find out more. Sunday Post is hosted by Caffeinated Book Reviewer see the rules here: Sunday Post Meme.
This has been a bit of a weird week for me. I didn't really do much of anything because my anxiety was pretty high. I think I need to do something with my medication which will be fun /sarcasm. I've been feeling sad and weird for absolutely no reason. I haven't wanted to leave my room. Sorry for sounding all whiny! I don't meant to be. I'll be okay 🙂
Anyway on a more positive note I'm so glad so many of you found my Comics & Graphics novel post helpful! It honestly made me so happy 😀 Oh and this happened!!! I feel so loved!! You guys are the best. Your support means so much to me! Even if it is just leaving a like. It really makes me feel like I'm a part of something ♥
I've also been listening to Halsey on repeat all week. I love her so much and her music has definitely helped me feel more relaxed. I'm especially in love with her stripped version of Colors. It's so beautiful and everyone should listen to it!
Anyway, because of this strange mood combined with my football team losing I kind of went on a ebook haul. Whenever my mental illnesses are getting the best of me or I'm feeling down my brain is all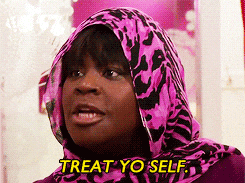 So that is what I did!
Covers = Goodreads.
DEWEY'S READ-A-THON WRAP UP
So to my surprise I managed to get through 2/4 of my TBR, a single issue of an unplanned comic and made a start on my third book.
Books I Read
Here's an accurate portrayal of me whilst reading Nimona and The Dream Thieves: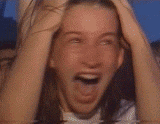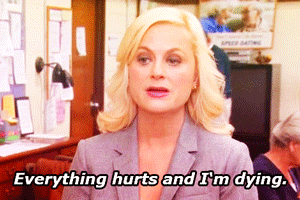 I don't know if I can write a proper review for The Dream Thieves anyway all you need to know is that I AM IN LOVE WITH RONAN LYNCH, but there'll definitely be a review for Nimona and possibly for the trade paperback of Zodiac Starforce. I don't want to talk about Nimona too much now but I can't even express how much that graphic novel messed me up. I cried. I hugged my Kindle. I actually have a slight book hangover from it. I also got 11% into Blue Lily, Lily Blue  before the Read-A-Thon ended. At the time of writing this post I've finished 45% of it! I should definitely be all caught up in time for The Raven King.
Finishing The Dream Thieves and making a start on Blue Lily, Lily Blue was my main goal so I'm gonna go ahead and call my first ever Read-A-Thon a win!!!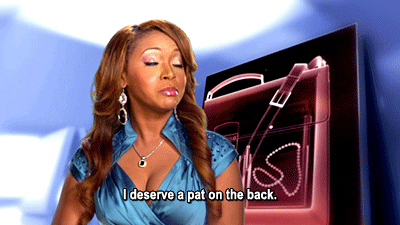 [conveniently ignores people who read like 5+ books]
PHYSICAL COPIES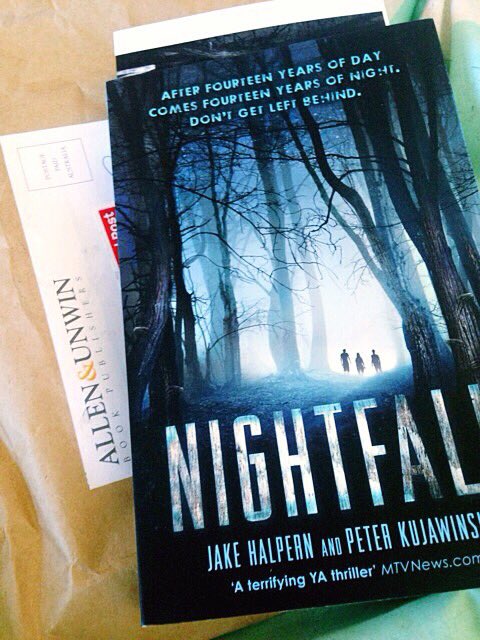 Yep! Only ONE physical copy this week. AND MY FIRST TIME WINNING A GOODREADS GIVEAWAY!!!!! And it was for a thriller/horror, how perfect!! No seriously, I have been entering Goodreads giveaways since like 2010 and I never expected to win any so this was such a lovely surprise! Huge thanks to Allen & Unwin and Goodreads for sending me a copy of this book! I'm so excited to read it. Hopefully I can get to it soon. The concept sounds so awesome.
EBOOKS
Everyone in the world seems to love Six of Crows so hopefully I will too. I read the first few chapters of Scarlett Epstein Hates it Here and I already know I'm going to LOVE it. I relate to Scarlett so much already. Even though I'm not really a contemporary reader I know how much everyone adores Morgan Matson so I figured I'd give Since You've Been Gone a go because 1) the cover and 2) it appeals to me the most. After the Woods seems like my kind of book and the cover is stunning. I also finally purchased some Victoria Schwab books because she's loved by everyone and I want to experience it! Vicious was only 99 cents?? I WAS SO CONFUSED BUT SO GRATEFUL. I'm so excited to read Salt to the Sea and The Darkest Corners because I've heard so many great things about them!!
When will I get around to reading these?
KINDLE FREEBIES / REVIEW
Literally could not believe that Dead Jealous and The Chemical Garden series were free!!??! THE ENTIRE CHEMICAL GARDEN SERIES WAS FREE (Ahh just realised these are an Australia only thing!). Both of these have been on my TBR forever so like I wasn't going to download them!? I received Wrecked from Netgalley and I'm really excited to get to it because Beth @ Betwixt These Pages loved it and everyone on Goodreads keeps saying how important it is!
LATEST POSTS
APRIL 23: Dewey';s 24 Hour Read-A-Thon: TBR & Opening Meme
APRIL 22: The Harry Potter Book Tag
APRIL 21: So… You Want to Start Reading Comics & Graphic Novels?
APRIL 20: Top 5 Wednesday #2 – Intimidating Books
Review – Asleep by Krystal Wade
APRIL 19: Top Ten Tuesday #6 – Books to Make You Laugh
Mini Reviews – Paper Girls, Vol 1 & The Complete Alice in Wonderland (Graphic Novel)
APRIL 18: Scavenger Hunt Book Tag
APRIL 17: Weekly Wrap Up #3 // Birthday Haul Part 2
Upcoming 
My monthly wrap up (hOW ARE WE HERE AGAIN ALREADY?), some tags because I'm SUPER behind. I actually have a few ideas for some more discussion posts that will probably be up if I stop being nervous about it hahaha.
Make sure to leave a link to your Weekly Wrap Up/Stacking the Shelves/Sunday Post! I'd love to hear your thoughts if you've read or are planning to read any off these books!
Hope you all had a magical week and that the week ahead is even better xx