Stacking The Shelves is hosted by Tyngas Reviews, visit the official launch page to find out more. Sunday Post is hosted by Caffeinated Book Reviewer see the rules here: Sunday Post Meme.
Alternative title for this post: "Lauren Has No Self Control So She Is Trying To Pass This Off As A Birthday Haul Part 2"
I actually can't even remember what I did this week? It was my birthday on Tuesday, but I just spent the day at home because I don't really worry about celebrating it anymore. One of my younger sisters made me waffles for breakfast and another one baked me cake (which she decorated with the colours of my football team) so that was good enough for me! The rest of the week was pretty quiet. I just spent my Friday night watching the football and we won so that was awesome. I spent my Saturday watching some trashy Lifetime-esque Thriller called Nanny Cam on Foxtel (like Australian cable). Please, feel free to judge me. It was so bad, but I couldn't look away. I got to the halfway point and I was like, "okay, I have to see this through to the end now". It was definitely a ride.
I also want to thank everyone for all your comments and support on my Let's Talk post! I was so nervous about posting that, but you were all so kind and lovely. I enjoyed reading your input SO much. It's the most likes and comments I've ever received on a post (and whilst that stuff isn't something I focus on, it's still nice to see and helps encourage me ♥♥♥). Thank you to Laura @ 125 Pages for also including it in her wrap up post. I felt very honoured! I'm definitely going to try and do some more discussion posts if I can think of any ideas!
It's halfway through April and I haven't had a very successful reading month so far. Not including single issues of comics, I've only finished one book… I shall remain positive though. There's still 13 days left. Hopefully you're all doing better than me though 😂 I might try a graphic novel and see if that'll help me.
I also bought new books. Why? Well….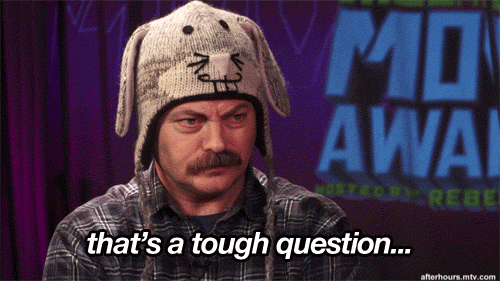 Covers = Goodreads.
PHYSICAL COPIES
13 Reasons Why by Jay Asher
The Special Ones by Em Bailey
Possessed, Fire and Leaving Poppy by Kate Cann
Night Film by Marisha Pessl
The First Fifteen Lives of Harry August by Claire North
I picked up the Kate Cann books from Booktopia's Easter sale at the end of March. It cost me like under $15 for all 3 of them and they're YA horrors that I've been interested in for a while, so like I could have said no!
13 Reasons Why, Night Film and The Fifteen Lives of Harry August were all from a local used bookstore in my town. I found a bunch of other books there I wanted too like Asking For It and An Ember in the Ashes, but they don't accept card and I only had $25 on me (yeah, I got all of these books for $24). I've already read 13 Reasons Why, but didn't have a physical copy of it. This book means so much to me that I couldn't resist it when I saw it. The First Fifteen Lives sounds super interesting and Night Film is one I'm extremely excited to read. I already had an ebook, but with how it's formatted (similar to Illuminae) I couldn't not buy a physical copy! I do prefer the other cover, but this was like $8 so I'm not going to complain! I actually went to the bookstore to specifically see if they had Night Film and I couldn't find it, but when I want to pay for the other two books THERE IT WAS SITTING ON THE COUNTER. I felt like the universe was on my side that day, haha.
The Special Ones was a Target purchase and you don't even know how much I freaked out when I saw it on the shelves. I actually squealed out loud and hugged it to my chest. I wish I was just trying to exaggerate my reaction for entertainment purposes, but nope. This actually happened. A few people even turned to look at me, so that was fun. Em Bailey's first book Shift is one of my favourite books of all time and I have been DYING to get my hands on this one. It focuses around a cult, which I find the psychology of behind so fascinating. It's being bumped up my TBR pile and I can not wait to dig into it. I did manage to resist picking up The Glittering Court which was difficult, because THAT COVER. I'm just going to stick with the ebook for now because I'm still not sure how I'll feel about it. I can't believe I had a SMIDGEN of self control – which will all go out the window the moment I head back to the used bookstore on Tuesday. I have left over birthday money though, so!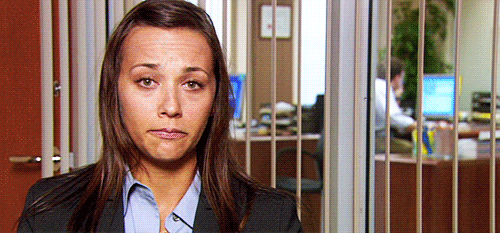 EBOOKS
After all the Top 5 Wednesday posts I couldn't resist What We Saw and The Bell Jar. I had no idea that What We Saw was based on the Steubenville rape case so that definitely bumped it right up towards the top of my TBR. I read the first few chapters and it seems very intense and interesting. I'm not the biggest fan of contemporaries except for when they're dealing with dark and difficult topics. It seems like this is going to be a really important book. I talked a lot about The Bell Jar in my T5W post, so I won't go into it too much again. I know this is going to be a difficult read, but I can't wait because all the quotes and poems I've read from Sylvia Plath I've felt in my soul.
Horrorstor is Beth @ Betwixt These Pages' fault 😉 Haha, I'm kidding. I love you Beth ♥ She mentioned it in her TTT post and I was like, "how on EARTH have I not heard about this?". It seems like The Office (if they worked at an Ikea store) feat. Ghosts so I'm super excited.
The Passion of Dolssa and Dreamers Often Lie were kinda impulse cover buys. They were both on my TBR, but I'm not sure when I'm going to get to them. They seem like they have really interesting concepts though, so hopefully I'll enjoy them as much as much I love the covers. I'm trying to get more into historical fiction so that's how I justified The Passion of Dolsa and Dreamers Often Lie is about the MC having hallucinations of Shakespeare characters! Sign me up!
GUYS THERE'S NO KINDLE FREEBIES THIS WEEK ARE YOU PROUD OF ME?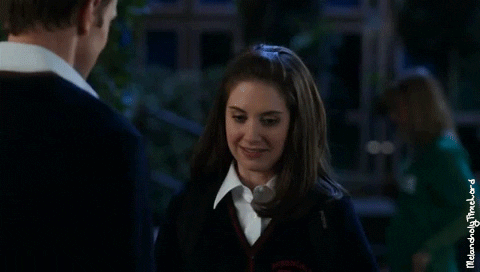 LATEST POSTS
APRIL 10: Weekly Wrap Up / Birthday Haul
APRIL 11: Burn, Rewrite, Reread Book Tag
The Book Sacrifice Book Tag
APRIL 12: Top Ten Tuesday #5 
APRIL 13: Top 5 Wednesday #1
APRIL 14: Review – Death House by Carole Avila
This or That Book Tag
APRIL 15: Let's Talk: Blogging Anxieties
APRIL: 16:  The Inside Out Book Tag
Upcoming?
I've been working on my Comic/Graphic Novel Beginner's Guide post all week, so that'll be up! As well as some tags (because I need to catch up) and the usual TTT ect. Hopefully I'll get some ideas for more discussion posts. I should (fingers crossed) have Asleep finished next week so there'll be a review for that!
I hope you all had a fantastic week and that this upcoming week is even better. Make sure to leave a link to your Weekly Wrap Up/Stacking the Shelves/Sunday Post so I can drop by! xx