I was tagged by the lovely Fadwa @ wordwoonders to participate in this tag and as a proud feminist I am SUPER excited!! Make sure you check out Fadwa's blog because it's all kinds of awesome ♥
#FemmeFriday was created by Vicky @ Books and Strips and you can learn more about it here. Basically, it's all about highlighting females in the book-ish world – whether they be characters, authors, creators ect. anyone really!

The rules:

• Post this tag post on a Friday.
• Tag three to five other bloggers (female or male, doesn't matter).
• Post the Tag image with this.
• If you're going to start doing the meme on your blog please link back so there's a pingback in the comments section for others to check out.
What's the ratio of female:male authors in your shelves? You don't have to give an exact amount, just approximately.
My physical bookshelf is probably 80% female authors. I do read a lot of comics so there's quite a few male writers there, but even then including them it'd probably still be around 70% female.
Do you have any preconceived notions about female authors? EG: they only write YA or chicklit?
ONLY THAT THEY'RE AWESOME!
Who's your favourite female author?
Besides the obvious choice of J.K Rowling I'd have to say Rebecca James (#LoveOzYA), Danielle Vega, Kendare Blake, Alexandra Bracken and Meg Cabot.
Have you ever read a comic or a graphic novel written and illustrated by a woman?
Yessssssssss. My favourite comic series are The New 52 Harley Quinn run which is written by Amanda Conner and Ms Marvel, Vol 3 which is written by G. Willow Wilson. I also loved Through the Woods by Emily Carroll and almost everything that Noelle Stevenson has written. Kelly Sue DeConnick is another great one, too! Women involved in comics = [major heart eyes].
Have you read any LGBT books?
Obviously, not as many as I'd like. I'm planning on changing that though! I really want to read Simon vs. the Homo Sapiens Agenda and Aristotle and Dante Discover the Secrets of the Universe asap. I'm also planning on reading Holding the Man this month which is an Australian non-fiction memoir.  I have read books that have had elements of LGBTQIA+ in them like The Perks of Being a Wallflower and The Heroes of Olympus series, but it wasn't the focus so. Those are all centered around male characters though so I really, really want to read some LGBTQIA+ books with female/trans MCs. Also not a book but Juno Dawson recently announced and spoke about her transition .
Have you read a book by a female author of colour?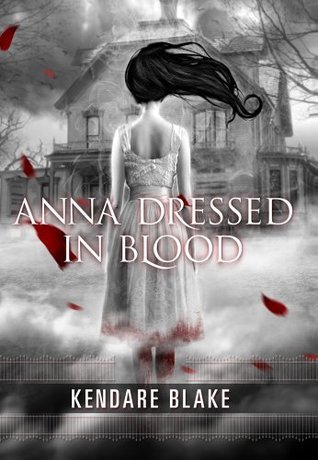 The main one I can think of right now is Kendare Blake. If you have any female POC author recommendations then please let me know! I do plan on reading The Star Touched Queen by  Roshani Chokshi the moment it's released. This is mostly because I'm REALLY bad at paying attention to the actual authors of books.
Have you read any feminist non fiction books?
Ugh. No! I am such a bad feminist, haha. This month I do plan on reading Night Games by Anna Krien which is about a rape trial involving some Australian Football League players and a general look on the darker side of the game and how women are treated by the sporting world. I also want to read We Should All Be Feminists by Chimamanda Ngozi Adichie.
Who is your favourite female character? Someone strong and role model-ish.
I feel like saying Hermione is a really obvious and given answer, but she honestly means the absolute world to me. She inspired me so much growing up. She made me want to learn and read and just ugh. I love her so much. I'm also super thankful for Luna Lovegood, Ruby Daly and Vida from The Darkest Minds series and Annabeth Chase and Thalia Grace from the Percy Jackson series.
Is there a really popular female author that you haven't read at all?
Ugh, yeah, so many. Sarah J. Maas, Cassandra Clare, Marrisa Meyer and I'm not really into romance contemporaries so I've never read Stephanie Perkins, Colleen Hoover or Sarah Dessen. I am super excited about Stephanie's upcoming horror novel and I will 100% be checking that out whenever it's released.
Is there a popular non feminist book that you really enjoyed?
I don't think anything I've read has been non-feminist. I tend to stay away from books like that.
I tag:
anyone wants to do it and
Vivian @ Inked in Pages
Beth @ Reading Every Night
Beth @ Betwixt These Pages
Of course only if you want to!!! Don't feel obliged ❤