Trigger Warnings: I talk a bit about mental illness in this post, so if that's something that makes you uncomfortable feel free to skip this over ❤
I was tagged by the wonderful Beth @ Betwixt These Pages and Yasaman @ Following Muses, thank you both so much ♥ Make sure to check their blogs out because they're super rad.
For this tag we choose attributes of ourselves and pair them with book characters who share the same attribute.
So this took me a while. I'm still not entirely sure who I'm going to choose because I find it so hard to sum myself up in single words, that makes me sound like I'm super ~ mysterious and unique ~ but no. I'm just really bad at knowing who I am. So I'm gonna change this up a little bit and cheat because I'm a rebel and just list characters I relate to without defining one single attribute.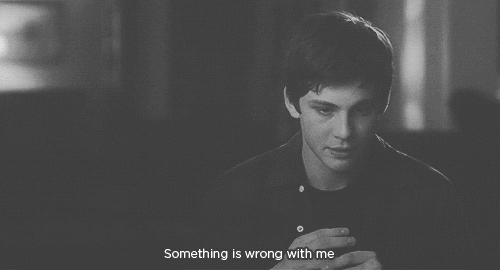 I felt like being in Charlie's head was like being in my own head. We're both extremely introverted. We share are lot of the same thoughts and feelings. I loved Chbosky's take on mental illness. Charlie and I both have a lot of the same confused and scattered thoughts and feelings. We're both trying really hard not to be the way we are, but it's just a part of who we are.
Whilst I'm, unfortunately, nowhere as unique or creative as Luna I appreciate and understand her love for all things strange and unusual. I definitely see that in myself. I mean I do willingly go into abandoned buildings at night and try to talk to ghosts so…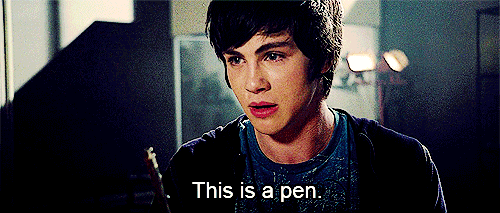 I would probably not survive Zeus accusing me of stealing his lighting bolt or fighting giants and other creatures that have crawled out from the pits of Tartarus but Percy and I definitely share the same sense of sarcastic/dry humour.
Thalia and I definitely share the same style and music taste. I also like to think I share her loyalty too. And whilst I wish Thalia was free to do as she pleases, I would definitely go join Artemis' hunt if I had the chance. Kaya Scodelario is the perfect choice for Thalia imo and nothing will convince me otherwise.
Okay, not a book character but still… I'm convinced April and I are actually the same person. I have never related to anyone more in my life. I could probably supply an endless amounts of April quotes that I connect with. We both have the same weird sense of humour and are really guarded, but extremely protective and loyal to the people we care about. The only difference is I don't have April's confidence, but it's definitely a goal I'm working towards. Parks and Rec is also one of my favourite shows ever, btw.
Special Shout Outs
I TAG
Whoever wants to do it 🙂