It's not the 17th in Australia anymore, but I was tagged by the lovely Beth over @ betwixtthesepages and since it's my first ever tag (how cool!) I had to do it! Make sure to check out her blog too because it's rad.
The questions and answers are under the cut!
GREEN– A BOOK WITH A GREEN COVER
This is book #4 in The Mediator series by Meg Cabot which is one of my all time favourite series and one of the few paranormal/romances that I like.
BLARNEY- A BOOK THAT DECEIVED YOU INTO EITHER LIKING IT OR WAS OVER-HYPED AND YOU ENDED UP DISLIKING IT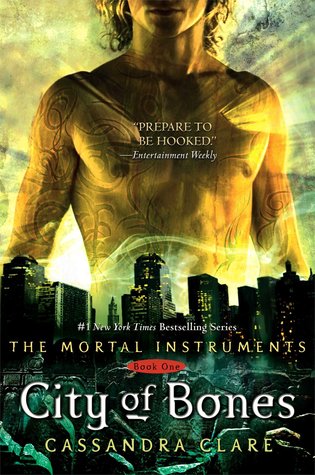 I'm sorry… I just struggled hardcore with this book. I feel like so much could have been cut out of it too…………. I am going to try the series again though.
BROGUE- (DIALECT) A BOOK WHERE ONE OF THE CHARACTERS HAS AN ACCENT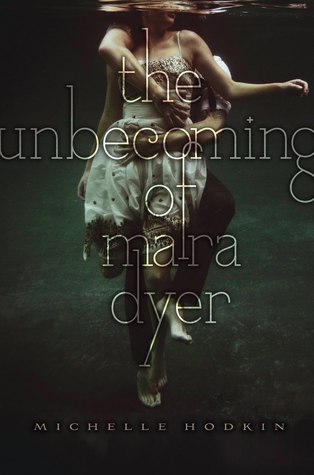 I've only read the first book in this series, but Noah Shaw has an English accent. And is a babe. Enough said.
LEPRECHAUN-A BOOK YOU ENJOYED WHEN YOU WERE A LITTLE PERSON
There were so many choices for this. But I decided to go with the Spot series because my small child brain loved the concept of the lift-the-flap books. I thought they were fascinating.
POT OF GOLD-A BOOK THAT COST YOU A LOT OR IS OF GREAT VALUE TO YOU
Ahh? I'm not really sure about this one. I haven't had the chance to buy too many books because of where I live. Hmm.
I suppose I'll go with my hardcover of Order of the Phoenix, even though my copy is damaged now because I've read it like a zillion times. It was the first Harry Potter book I was able to be a part of the release for. I started reading the books in 2001 and all the books were released. So this was the first book I was waiting for. I pre-ordered it from the book store and I remember getting a special countdown calendar. The book shop was opening specially early for the release and everyone was dressed up and there was Harry Potter themed cupcakes and things. I remember literally running and almost crying when I finally had it in my hands. It was also like $40 so shout out to my parents for buying it for 13 year old me, haha. I read for the entire day, even when we had to visit family, I was still reading and it was just such a magical experience.
FOUR-LEAF CLOVER OR SHAMROCK-FOUR LEAVES=MORE THAN ONE BOOK. PICK YOUR CURRENT OR OLD FAVORITE SERIES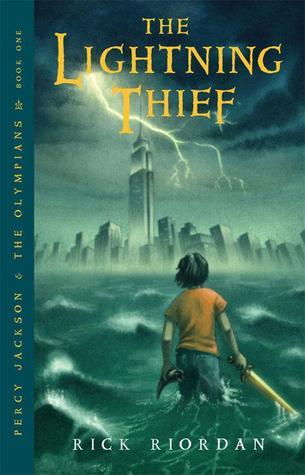 Since I already talked about Harry Potter (and will again later on) I went with the Percy Jackson series. I did not expect to fall in love with these books as much as I did. I thought they wouldn't really interest me because I was in my 20s when I read them, but nope. I absolutely adored them.
MAGIC-A BOOK THAT YOU FOUND MAGICAL OR A BOOK WHERE YOU ENJOYED A MAGIC ELEMENT THAT WAS FOUND IN THE STORYLINE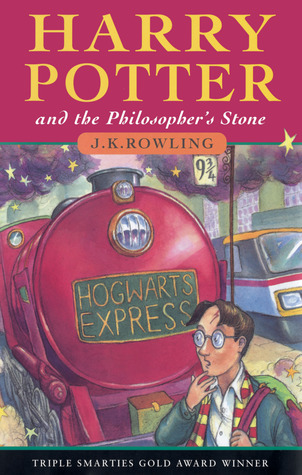 Yep. Harry Potter again. This time the Philosopher's Stone. I was 11 when I read this and everything about it was so enchanting. I was so drawn into this world of magic. I wanted it to be real so bad. 15 years later and I'm STILL waiting for my Hogwart's letter. It's going to come okay… The owl's just a little lost…
KISS-YOUR CURRENT FAVORITE BOOK PAIRING OR YOUR ALL TIME FAVORITE BOOK PAIRING
So…… This is going to be a tad controversial and again I'm going to mention Harry Potter (SORRY!) but my favourite book pairing is Harry and Hermione……… I honestly don't even care that it's not canon. I LOVE THEM SO MUCH.
I'M TEARING UP JUST LOOKING AT THIS GIF MY PRECIOUS BABIES.
If we're talking canon pairings though I'd have to go with Percy and Annabeth from Percy Jackson.
THEY'RE SO CUTE! And also made me cry a lot. Damn you, Rick Riordan.
.LUCK-A BOOK ON YOUR SHELF THAT YOU WILL LUCKILY GET TO…SOMEDAY
tbh this is half the books on my shelf but
Cryer's Cross by Lisa McMann it's been on my shelf for YEARS and it seems to have all my favourite elements and it's only 200 pages. I don't know why I haven't read it yet.
JIG-A BOOK THAT YOU DON'T CURRENTLY OWN BUT IF COULD GET A HOLD OF IT-IT WOULD MAKE YOU DANCE WITH JOY. (CAN BE A BOOK THAT ISN'T RELEASED YET OR A BOOK YOU'D REALLY LIKE TO OWN)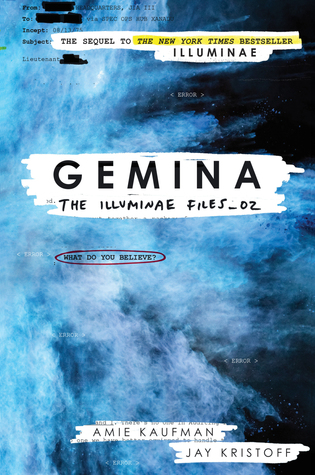 THE SEQUEL TO ILLUMINAE DO I EVEN NEED TO SAY MORE??? I NEED THIS BOOK LIKE AIR.
RAINBOW-THAT'S YOU! LEAD OTHER BLOGGERS TO THIS "POT OF GOLD" TAG
Ahh, okay….. Since I'm quite new I'm a bit nervous about tagging anyone? It makes me quiet anxious. So, if you want to do it feel free. Or, if you're okay with being tagged then let me know so I can keep it on board for future tags!
Thanks again, Beth ♥